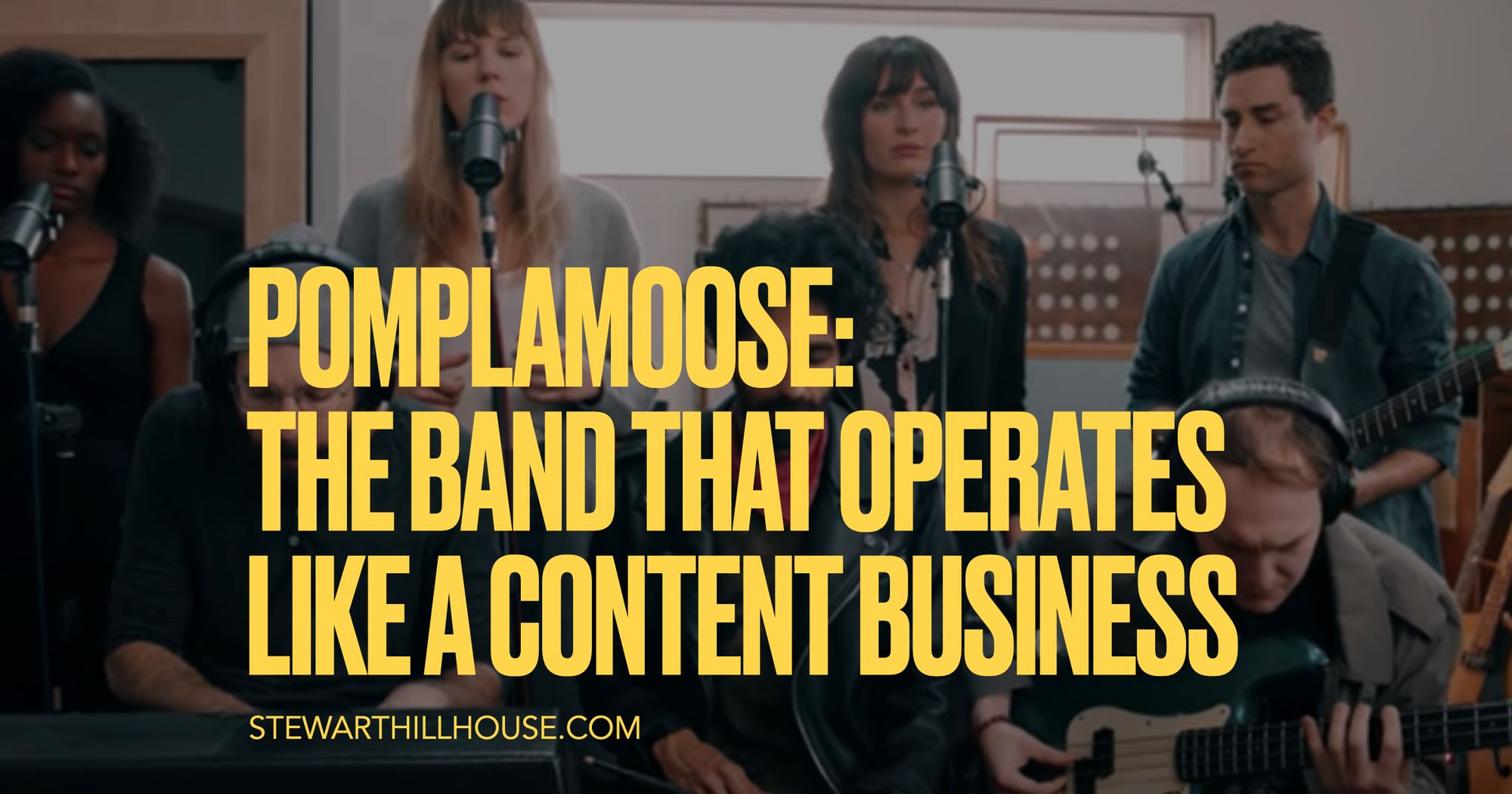 Pomplamoose: The Band That Operates Like A Content Business
Even before the pandemic shut down live music, bands and musicians have needed to be innovative in how they get people to listen to their music.

The band Pomplamoose is a living (and thriving) example of how a music group might create other content on top of their music to build out a rock-solid fan base.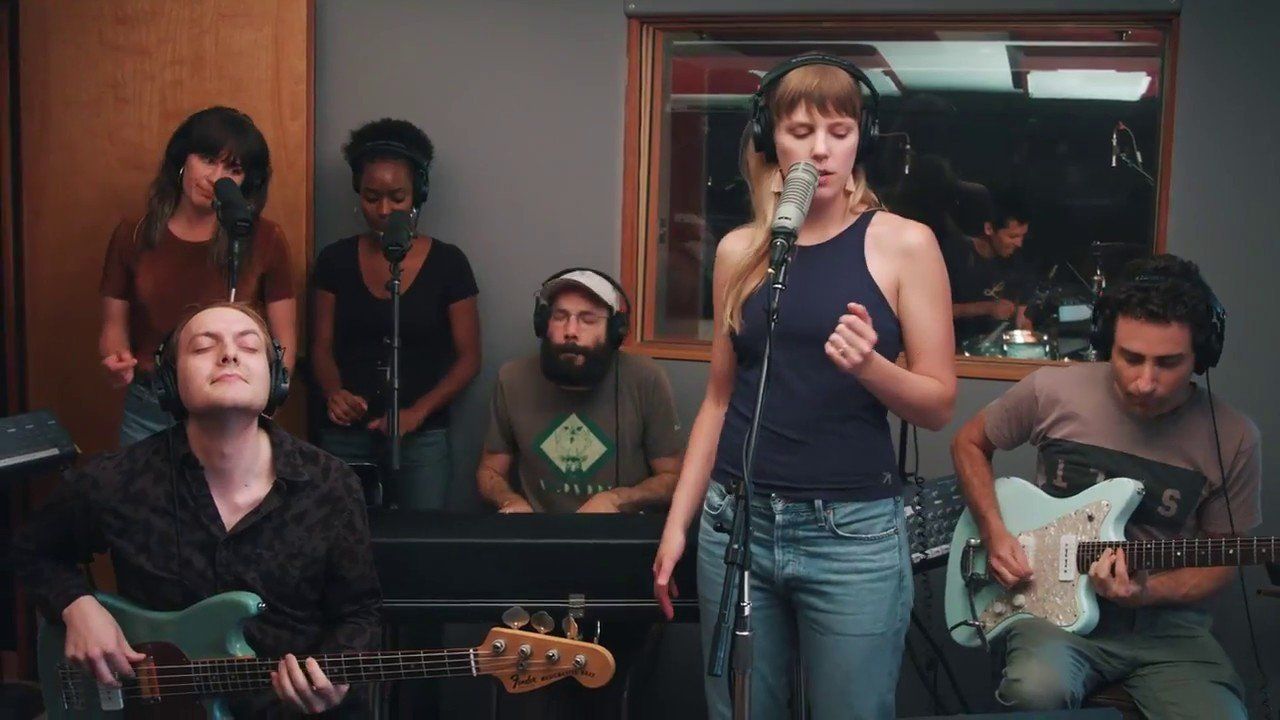 On top of touring (when possible), here's a breakdown of how Pomplamoose makes, distributes, and profits from their content:
A Song A Week
In 2017, Pomplamoose committed to releasing a song a week on their YouTube channel (including covers, originals, and mashups). There was an accompanying video to go along with it (usually documenting them recording the song in their studio).
Not only was this a low risk way of putting out regular releases, sometimes a popular song would go viral which would generate more awareness of the band.
Content Batching
Putting out a song and a video each week is hard. To do so (and keep from burning out), the band batches their recordings into a full-day recording session.
Once a month, the band will get together with their video team and lay down 4 songs. They outsource video and audio engineers for the day so the musicians can focus on the task at hand: making use of expensive studio time.
Turn The Process Into A Product
Jack Conte, 1/2 of Pomplamoose, saw an opportunity to give their audience a look behind-the-scenes at what the band was working on (for a small price).
He founded Patreon and has used his own product to generate a sizeable portion of the bands revenue through monthly memberships.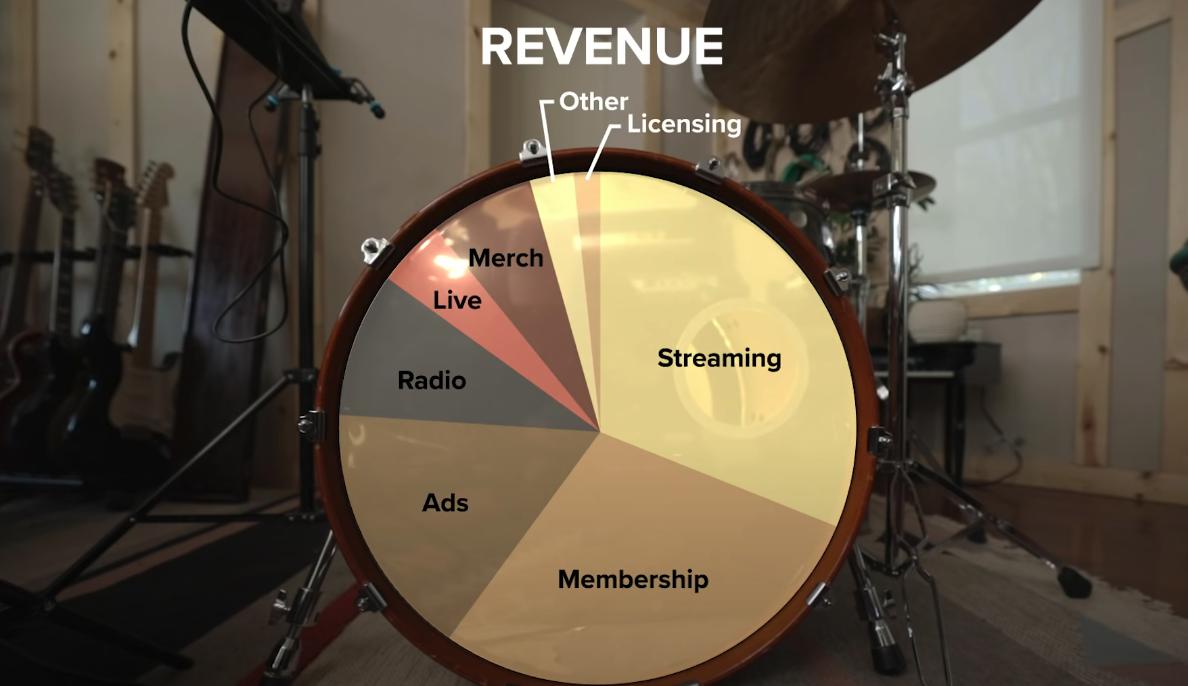 ---
At first glance, Pomplamoose might look more like a business than a band, but that's what allows them to keep doing what they do.
Every song they put out is profitable, which allows them to pay each member a salary, hire audio and video production team-members, and re-invest the rest into the next project.
💥 Top Of Mind Takeaways:
Sell Your Sawdust - Fans love a behind-the-scenes look at how their favourite creators live and work. Pomplamoose realized this and spun off a company that's used by over 200,000 creators to sell memberships to their audiences.
Slow And Steady - Sure, going viral on TikTok might get you 100M views in a weekend, but staying consistent over 3 years has allowed Pomplamoose to grow to 1.25M subscribers and have over 800M views in 2020. (Not to mention are also fully profitable and independent).
Try, Try, Try Again - There is no genre Pomplamoose won't go. Rather than waiting a year to release an album, they get instant feedback on whether or not people like their music.
---
Get A New Marketing Idea Each Week
If you found this useful, consider joining Top Of Mind Weekly – a short email I send on Thursdays. You'll get one new marketing idea each week, plus a breakdown of how to make it work for you.