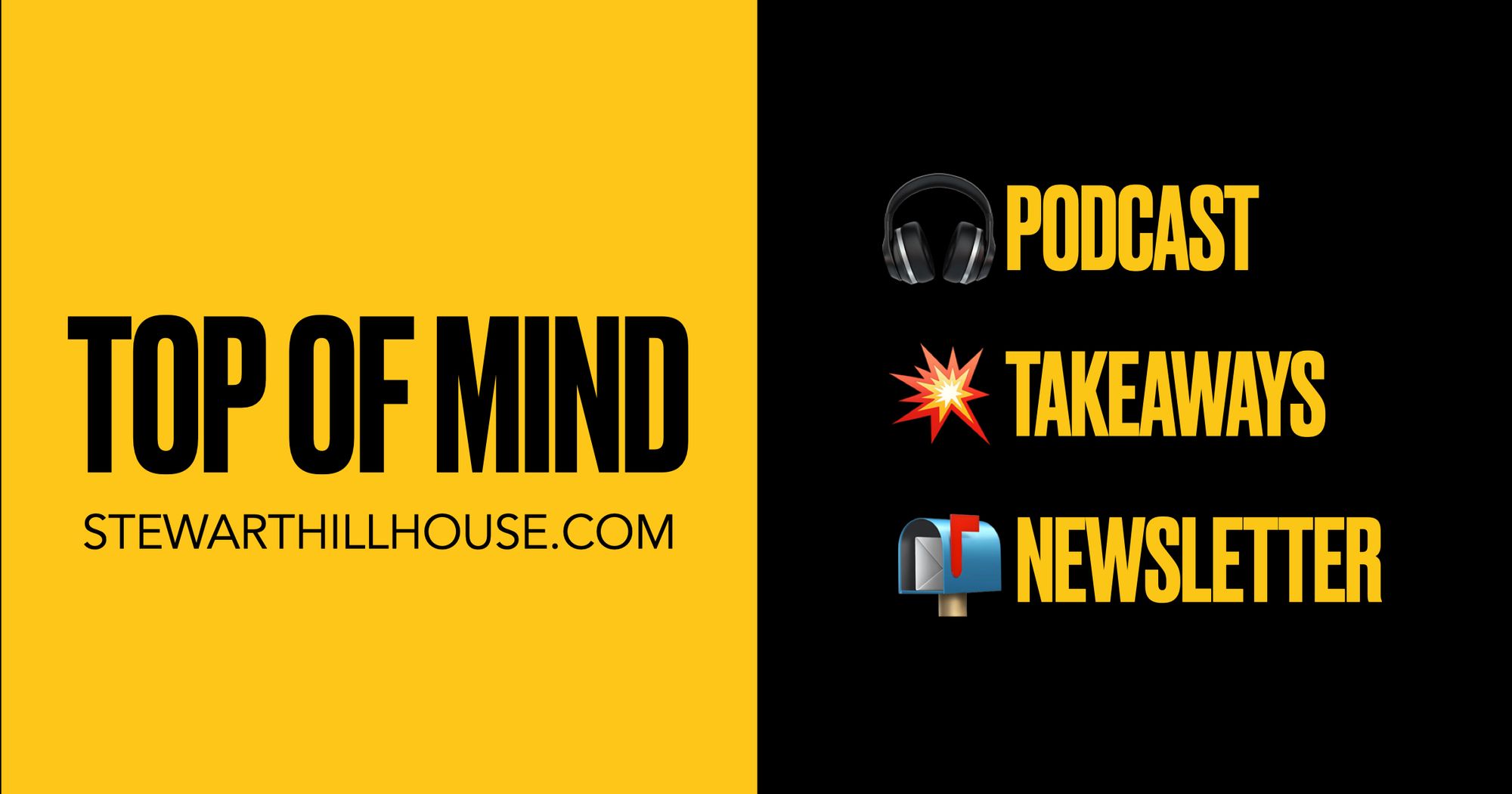 Learning What It Takes To Be Top Of Mind
Join me as we learn from marketers and creatives about what it takes to become top of mind.
Step 1: Listen To The Podcast
Marketer, creatives, and leaders who are shaping the culture around us join me to share how they do work that matters. New episode every Wednesday.
Step 2: Read The Takeaways
If you prefer reading, I put together a short list of actionable takeaways from each episode. Only the best stuff that made my ears perk up.
Here are a few of the most popular:
Step 3: Get One New Marketing Idea Each Week
And if you want the really good stuff, consider joining Top Of Mind Weekly – a short email I send on Thursdays. You'll get one new marketing idea each week, plus a breakdown of how to make it work for you.