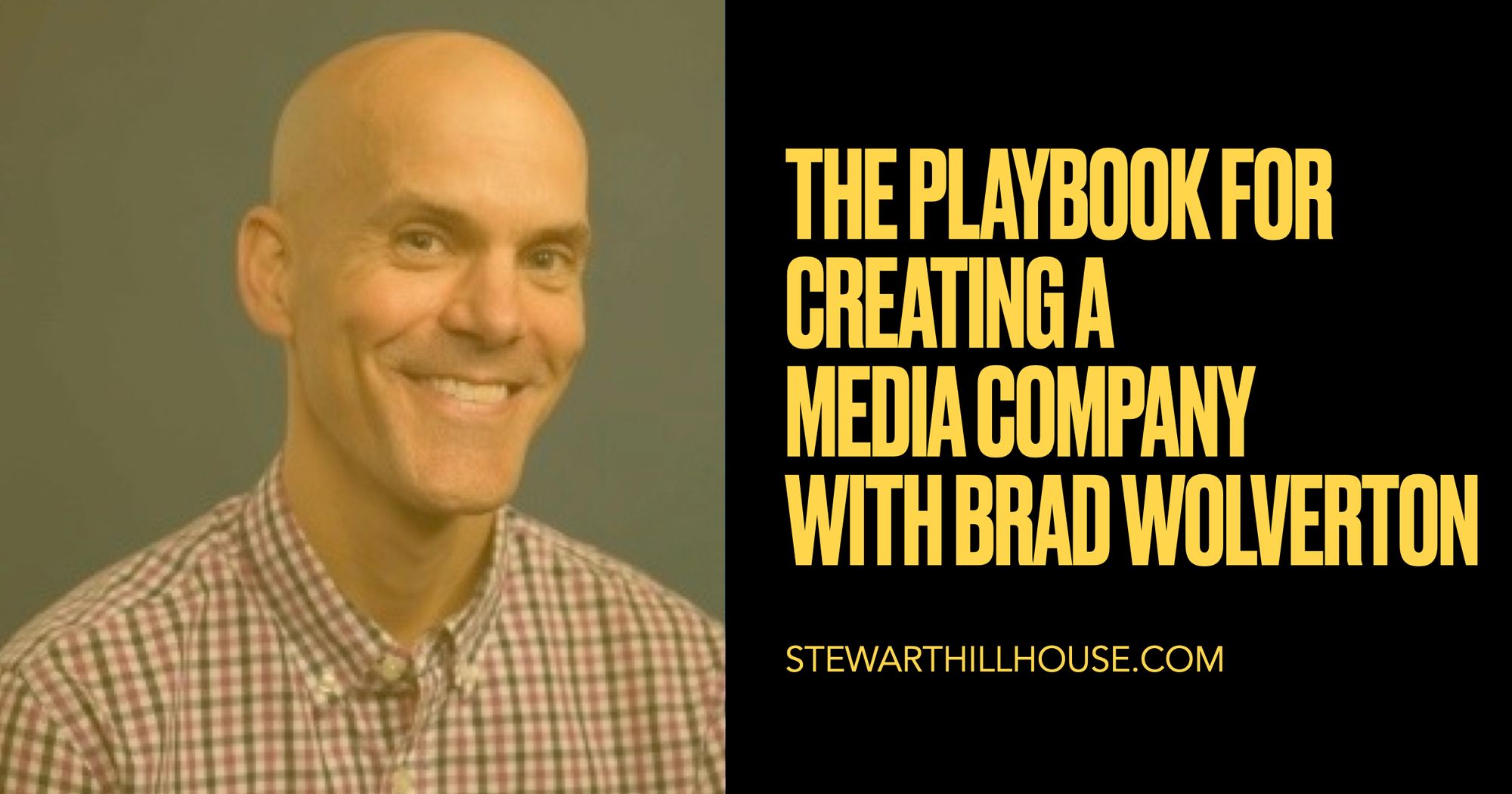 The Playbook For Creating A Media Company with Brad Wolverton
Before The Hustle was acquired by Hubspot, it started as an event business. But the real value came from growing that audience into a newsletter with over 1.7MM readers. Brad Wolverton joins Stewart Hillhouse to discuss what the true value of a media business is and what others can learn from The Hustle.
Listen on your favourite podcast player | Watch on YouTube
Who's The Guest?
👤 Name: Brad Wolverton
💪 What They Do: Brad is the Director of Content at The Hustle
🌐 Brad on the web: LinkedIn | Twitter
🧠 Best Advice: To improve your story, add conflict. The best journalists and writers are able to tease out the human conflict even in the most mundane situations.
---
Episode Takeaways
A short summary of the most actionable takeaways and best advice of the episode.
How The Hustle Got Started
The Hustle actually started as an event called HustleCon. After the event, founder Sam Parr realized that he now had the emails of hundreds of likeminded individuals who had attended his event.
He began to send an email newsletter and soon realized that he could engage his audience all year in preparation for HustleCon.
But more importantly, he could grow his email list with high quality content so that more people would attend next year's conference.
Since then, The Hustle has spun off a number of other product offerings like a Facebook community and Trends, a paid publication with deeper insights.
💥 Top Of Mind Takeaway: Turn attention into trust by consistently delivering value without anything in expectation. Once you build rapport with a niche audience, they'll start asking you questions, which can then get turned into products.
How The Hustle Is Able To Differentiate In A Crowded Space
The Hustle is certainly not the first or the only media publication to cover business or investing stories. So how are they able to differentiate against giants like The Wall Street Journal?
They cover stories that aren't big or pretty enough for the WSJ - They aren't afraid to go into the nuances of niche stories that are surfacing.
They write in a personable style - The editorial style of The Hustle is very informal but informed. It's like talking about cool new ideas with your smartest friend over a beer.
They package it up nicely and email it to you for free - They've designed a business model that allows them to send their nearly 2MM person email list a free daily email. This not only generates a loyal readership, it also acts as a high-level customer acquisition funnel for their paid products.
💥 Top Of Mind Takeaway: Act like a journalist, not a columnist. Too many marketers just write from a single point-of-view, without considering the other side of the story. Learn how to identify small ideas, research what it means for both sides, and deliver it in a unique way only you can.
How To Craft A Unique Reporting Angle For Your Stories
Find something interesting that is topical within a specific niche.
Say something more layered than what everyone else is saying.
Know who it's for and be active in that audience.
Look for unique ways to repurpose & repackage your content into an easier to digest format for the story.
💥 Top Of Mind Takeaway: Be curious in the details. Write about the small things that other gloss over. Often times the most interesting things happen in the transition zones between well-defined ideas.
Why The Hustle Decided To Get Acquired By Hubspot
Hubspot was not the only suitor to try to acquire The Hustle over the years. According to Brad, there were a few things that made the partnership with Hubspot the right one.
Most others who were looking to acquire The Hustle were just looking for a hip brand that they could put under their own umbrella. Hubspot on the other-hand was looking for a partnership that could add value to their existing audience.
Hubspot was also deeply interested in the 15,000+ person Facebook group that The Hustle moderates.
In their eyes, it's a win-win relationship: The Hustle teaches entrepreneurs how to grow businesses. And once their business is large enough, they will need the tools that Hubspot offers.
💥 Top Of Mind Takeaway: Look for partnerships where skillsets are complimentary. In this example, The Hustle has experience building large audiences and engaged communities. Hubspot has experience creating valuable software for entrepreneurs. Together, they can accomplish both.
---
Get One New Marketing Idea Each Week
If you found this useful, consider joining Top Of Mind Weekly – a short email I send on Thursdays. You'll get one new marketing idea each week, plus a breakdown of how to make it work for you.