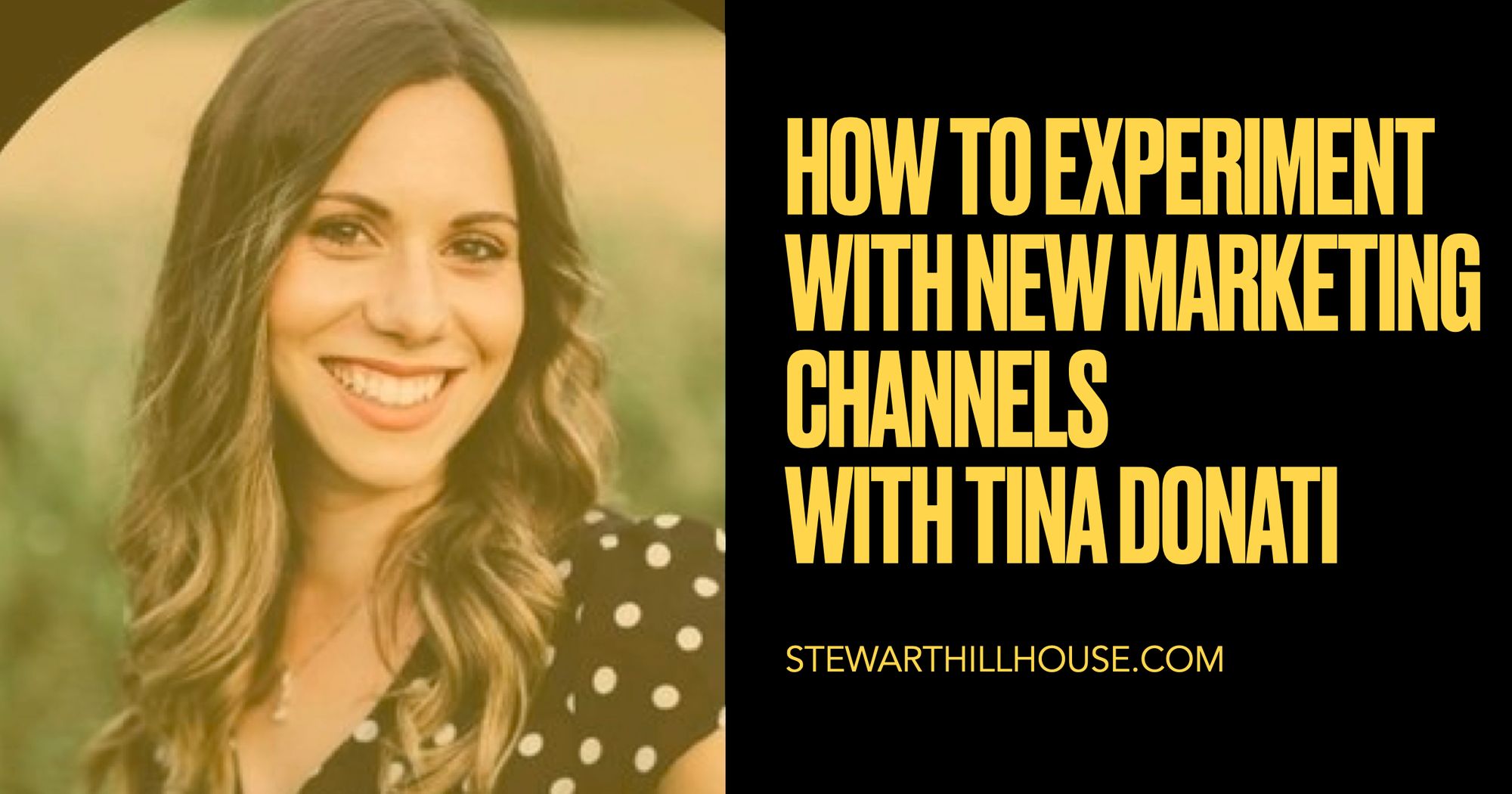 How To Experiment With New Marketing Channels with Tina Donati
Marketing moves quickly. And if you're not trying new channels and content types, you may fall behind. Tina Donati joins Stewart Hillhouse to share what she's learned from being on the cutting edge of content marketing.
Listen on your favourite podcast player
Who's The Guest?
👤 Name: Tina Donati
💪 What They Do: Tina is the Content Marketing Manager at Octane AI.
🌐 Tina on the web: Twitter | LinkedIn
🧠 Best Advice: Pulling from her journalistic background, Tina recommends you interview your customers like a journalist before writing your content. Why?
Because then you can pull out the human stories from otherwise really boring content.
---
Episode Takeaways
A short summary of the most actionable takeaways and best advice of the episode.
How To Interview Your Customers Like A Journalist
Tina's background is in journalism and communication. From her experiences, she learned how to turn a seemingly boring story into a piece that people will actually want to read. And getting to those emotional insights starts with a good interview.
Here are her two points on how to interview well:
Put yourself in the shoes of the person you're interviewing. Ask how they're feeling, not just what they think. How would you feel in that situation? Compare that to how the subject actually feels
Have a script ready, but be prepared to go off. When you hear gold, don't be afraid to go off and dig deeper. Ask them to elaborate, follow up, and tease out impactful quotes that weren't scripted.
Why DTC Brands Need To Be Specific
It's key for DTC business to be super-specific about who their customer is early on. Not just their demographics, but their psychographics.
Things like :
What is their personal story?
What values do they stand behind?
What's their mission?
A lot of brands make the mistake of is trying to target absolutely every consumer, but you have to realize that your product is and what your brand stands for.
Your product shouldn't be for everyone. Your role as the marketer is to find your audience and double down on them.
Tina's Lessons Learned From Running A Clubhouse Room
Use it as a distribution channel for existing topics you've covered. It's unnecessary to come up with completely unique topics to talk about with those in your Clubhouse room. Take topics you've written about on social media or on your blog and approach them from a different angle.
Reuse, recycle. Because Clubhouse is synchronous (happening live), people will come in and out. It's OK to repeat points that were mentioned earlier in the session so long as most of the room has left and been replaced.
Be consistent and experiment. Tina has been running the Gen Z DTC show for months. Sometimes they get hundreds of people (yay!), and sometimes they only get a handful. The key is to be consistent and not think that a single session is going to be make or break for you.
---
Get One New Marketing Idea Each Week
If you found this useful, consider joining Top Of Mind Weekly – a short email I send on Thursdays. You'll get one new marketing idea each week, plus a breakdown of how to make it work for you.