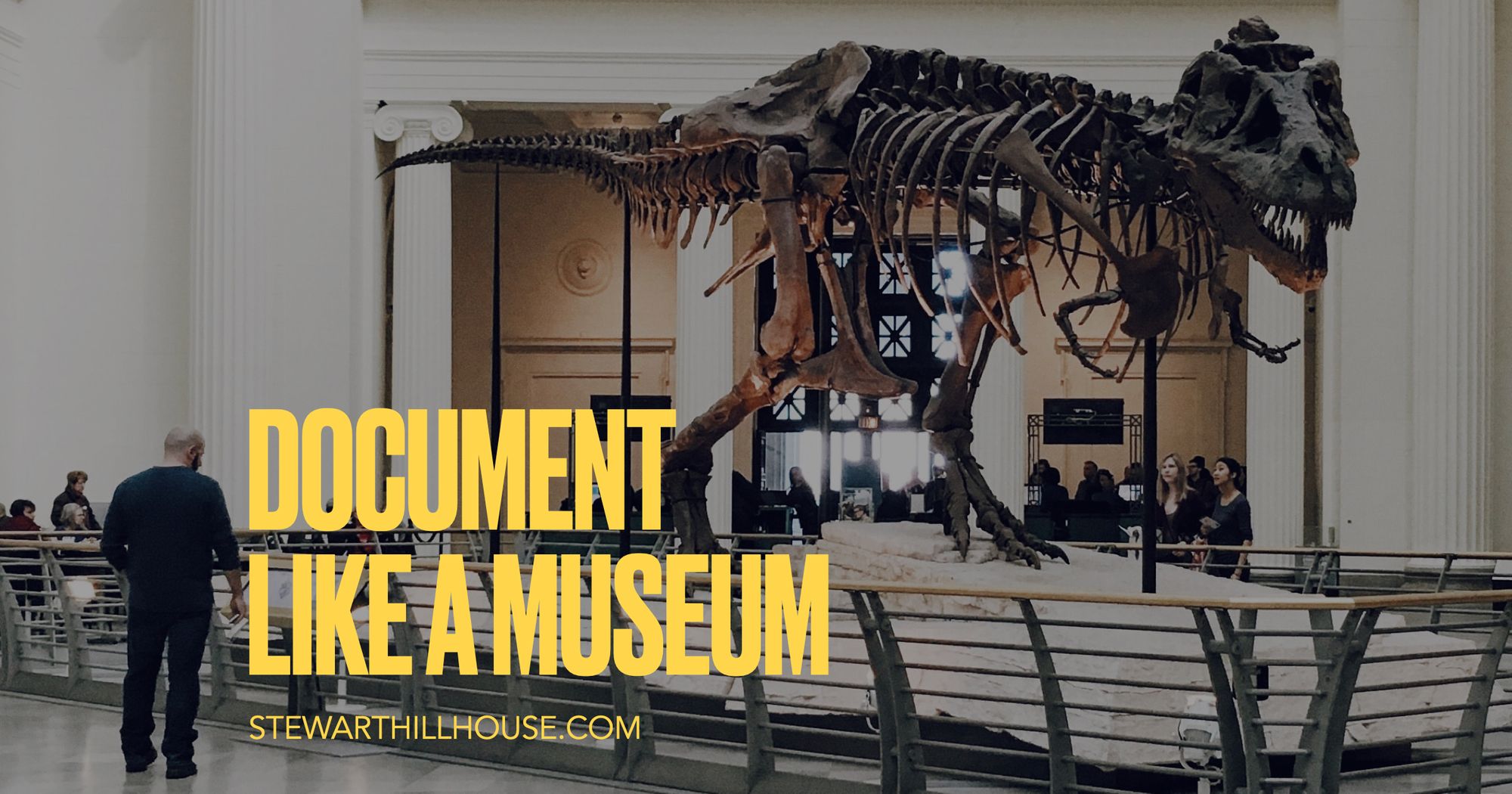 Museums are interesting because they each have their own unique way of sharing the story of our pasts.
There's no single right way to tell the history of our world.
Some museums do it by covering a massive timeline — displaying everything from dinosaur bones to space suits.
Others focus on a specific topic and collect as many relevant pieces as possible.
Regardless of the style or size of the museum, they all do their best to tell a story with what they have.
When it comes to telling your story, you might think that there's nothing special to tell.
But what museums can teach us is that the more specific the story, the more successful the exhibit.
Proportionately, very few people were born at the same time as you. Even fewer are following you down your career, personal, and spiritual paths.
As it turns out, nobody else is living the same story as you.
So it's up to you (and only you) to tell your story in as much detail as possible so others can learn.
If a museum wrote a vague description on the placard beside their most priceless artifact, I doubt anyone would take a second glance.
It's because of the attention to details that museum curators put towards their exhibits that sets a World-Class museum apart from any old antique store.
Tell your story. Tell it in as much detail as possible.
Tell your story so that those who do stop at your exhibit will want to read every line and admire every item in your collection.
---
Get One New Marketing Idea Each Week
If you found this useful, consider joining Top Of Mind Weekly – a short email I send on Thursdays. You'll get one new marketing idea each week, plus a breakdown of how to make it work for you.
Get Smarter (Without Trying)