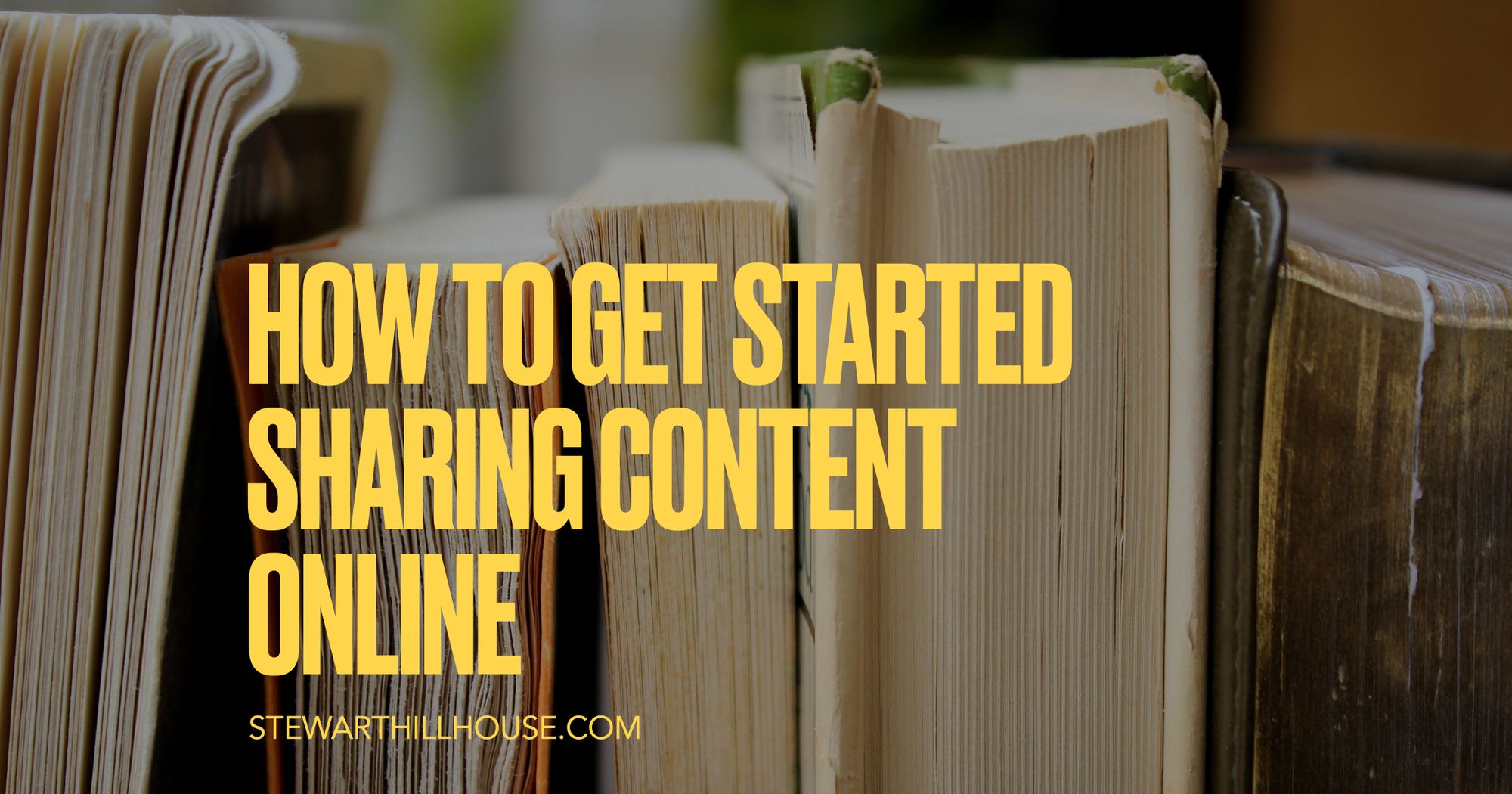 How To Get Started Sharing Content Online
There are no original presentations, only original presenters.
When you first begin to put your message out into the world, it will start off feeling extremely awkward.
You'll feel unprepared, unqualified, and likely unoriginal.
But it's not about the originality of your ideas when you start. That will come later.
When you first start putting out content, it's about finding original ways to present old ideas.
You'll first earn credibility by being a curator.
Consider these questions when curating ideas and sharing them with your audience:
Am I presenting this in my own style?
How can I make this relevant to the work of others?
What ideas can I bring forward that other might miss?
Being a good curator is about pairing unlikely ideas in a way that gets people thinking. Spend your energy developing your style and finding original ways to present those old ideas.
You can curate ideas from anywhere. When I was starting I got the most inspiration from marketing books.
After a while, you'll begin to see invisible connectors between ideas. You'll also have the experience to know whether what you're suggesting is in good taste (compared to the other ideas you've shared).
The act of combining two different ideas is when you'll begin to feel like you're original.
As for the feeling of being unqualified, it's best not to think about that too much.
---
Get Smarter (Without Trying)
If you found this useful, consider joining Top Of Mind Weekly – a short email I send on Thursdays where I share ideas that are top of mind where Technology, Marketing, and Culture overlap.