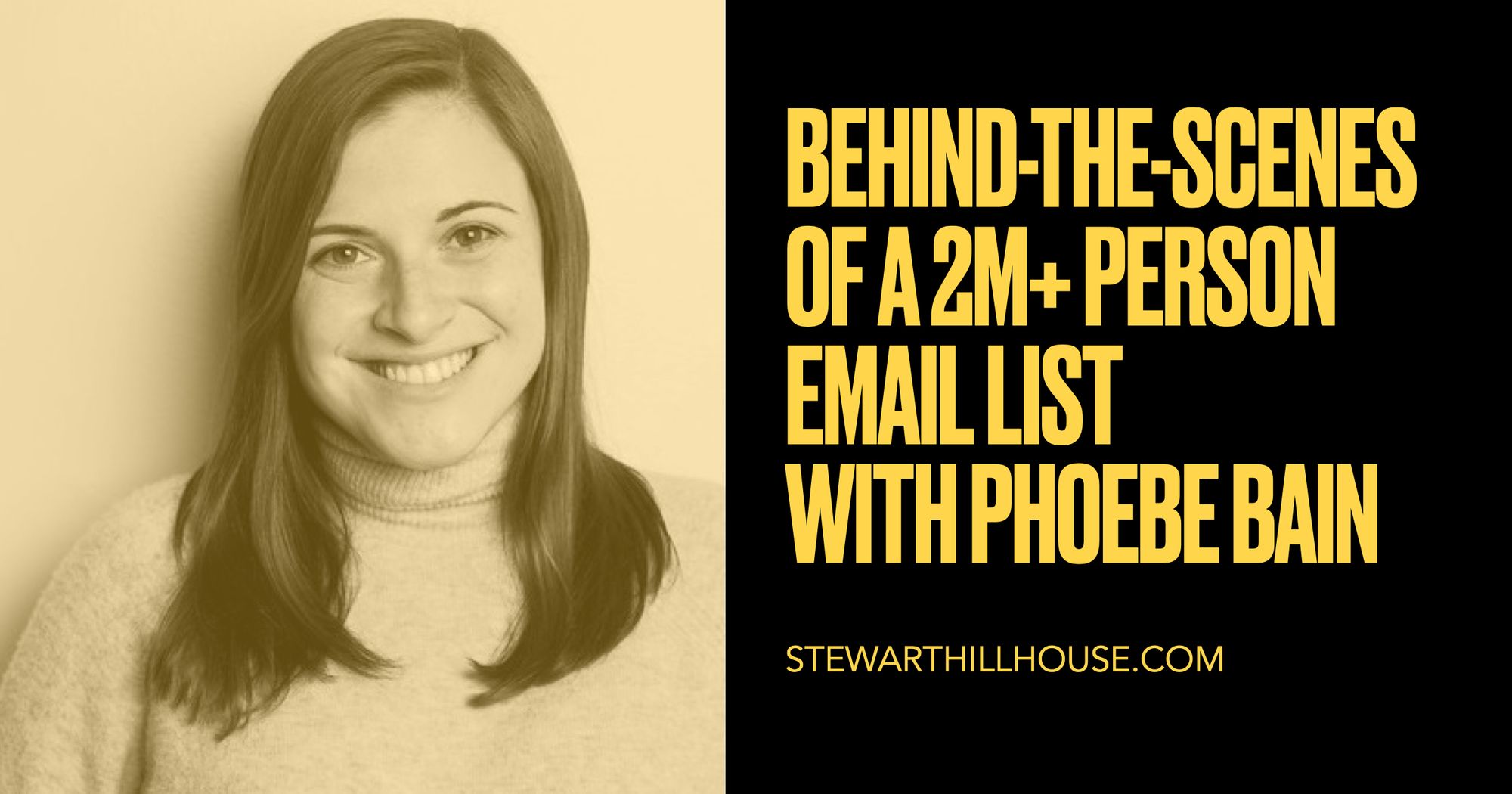 Behind-the-Scenes of a 2M+ Person Email List with Phoebe Bain
If you're going to put in the effort to build an audience, it's a smart move to actually own that relationship. Email newsletters is one of the most tried and true method to do so. Phoebe Bain joins Stewart Hillhouse to share behind the scenes of writing for hundreds of thousands of readers each week.
Listen on your favourite podcast player | Watch on YouTube
Who's The Guest?
👤 Name: Phoebe Bain
💪 What They Do: Phoebe is a Marketing Writer for Marketing Brew
🌐 Phoebe on the web: LinkedIn | Twitter
🧠 Best Advice: The hardest part about writing a newsletter is that you need to kill your darlings. This means that you need to be alright with cutting some of your really good ideas if they don't fit with the rest of the content.
---
Episode Takeaways
A short summary of the most actionable takeaways and best advice of the episode.
How Marketing Brew Chooses What Stories To Write About
Spend the morning reading every single marketing news headline.
Shortlist a few that Phoebe wants to go deeper on and can provide a unique angle.
Pitch the ideas to the editorial team.
Get writing
How To Balance Making Content That's Accessible, Yet Specific
Marketing Brew is positioned as an easy to read newsletter that marketers can go for news and insights about their industry.
Making sure that the power readers are just as engaged as the new subscribers is critical. To strike a balance, Phoebe breaks the newsletter into sections that appeal to each type of reader.
As an example, you can't have an explainer post also talk about current affairs - it's too much info. She breaks them apart to increase the readability of the newsletter.
Morning Brew's Multi-Million Dollar Newsletter Formula
Morning Brew (and all their subsequent spin-off brands) have been able to grow effectively because they've crafted a formula that just works.
Here's what Phoebe attributes to the success of that formula:
Specific topics & stories that matter
Friendly & laid back tone
Spread through word of mouth, affiliates, and a staff that loves to work there
---
Get One New Marketing Idea Each Week
If you found this useful, consider joining Top Of Mind Weekly – a short email I send on Thursdays. You'll get one new marketing idea each week, plus a breakdown of how to make it work for you.