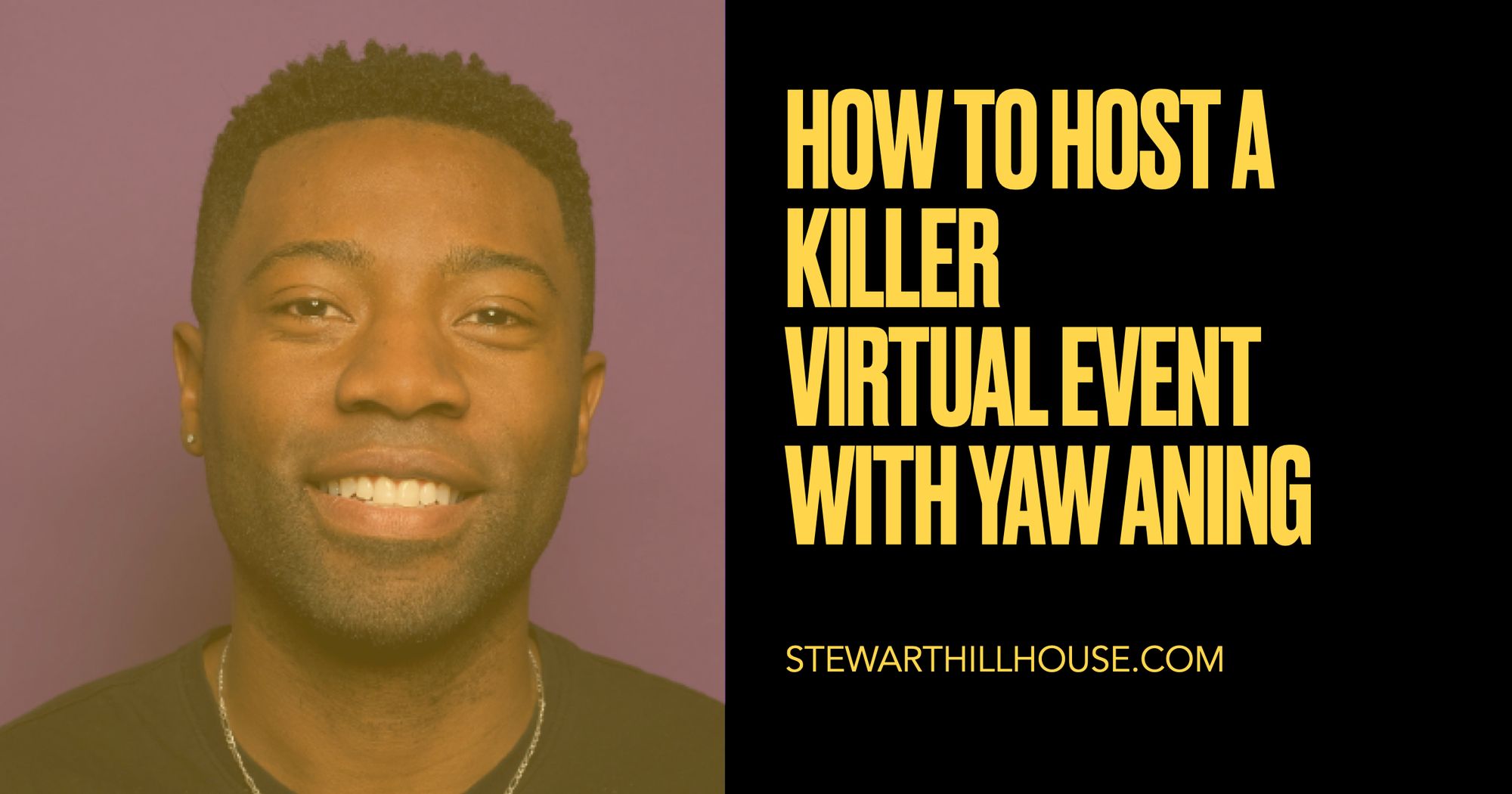 How To Host A Killer Virtual Event with Yaw Aning
If you want to throw a digital conference or event, you're going to need to go above and beyond to stand out. Yaw Aning joins Stewart Hillhouse to share how he pulled off one of the best virtual summits of the year.
Who's The Guest?
👤 Name: Yaw Aning
💪 What They Do: Yaw Aning is the CEO and Co-Founder of Malomo, a revenue and loyalty platform for e-commerce DTC companies.
🌐 Yaw on the web: LinkedIn | Twitter
🧠 Best Advice: DTC and ecommerce marketing is very much like dating - you want to do things that show you care. They don't need to be big, but the attention to detail really matters.
Episode Takeaways
A short summary of the most actionable takeaways and best advice of the episode.
Don't Make Your Event A Thinly-Veiled Sales Pitch
We've all been to an event that's really just an excuse for the host to keep mentioning their product or company.
They stink.
Don't be like that. Serve before you sell and everything will work out just fine.
Yaw's Equation To Going From Unknown To Well-Loved In The Industry
If you're relatively unknown in the industry, hosting a killer event is a great way to make your way into the inner circle.
First, start by drafting off the brand equity of the well know players in your space. Do this by proving value on their social media posts, getting to know their friends, and learning what they're audience needs.
Build a personal relationship with the founders or leaders of brands that are parallel to yours. Hosting an event is a great way. You could also have them on a podcast ;).
Bring your teammates & partners into the conversation. Make connections and introductions that you know will benefit both parties.
In the early days, fish with spears not nets to get the specific people to bring them on board
DTC Marketing Is Like Dating
It's the little things that show you care that go a long way. Small samples, handwritten cards, or other surprises that surprise and delight your customers will have them gushing about your brand to all their friends.
The By-Products Of Putting On A Great Event
You get asked to attend and speak at other events
People ask if you'll do it again nest year
Endless content to share throughout the year (and build hype to next year)
One-on-One relationships with attendees and speakers
Credibility to ask bigger names to attend and speak next year
The Important Questions You Need To Be Able To Answer Before Reaching Out To Speakers
What's in it for them?
Why should they care?
Who else is speaking?
How can they add value?
---
Market Smarter (Without Trying)
If you found this useful, consider joining Top Of Mind Weekly – a short email I send on Thursdays where I share ideas that are top of mind where The Attention Economy, Marketing, and Culture overlap.