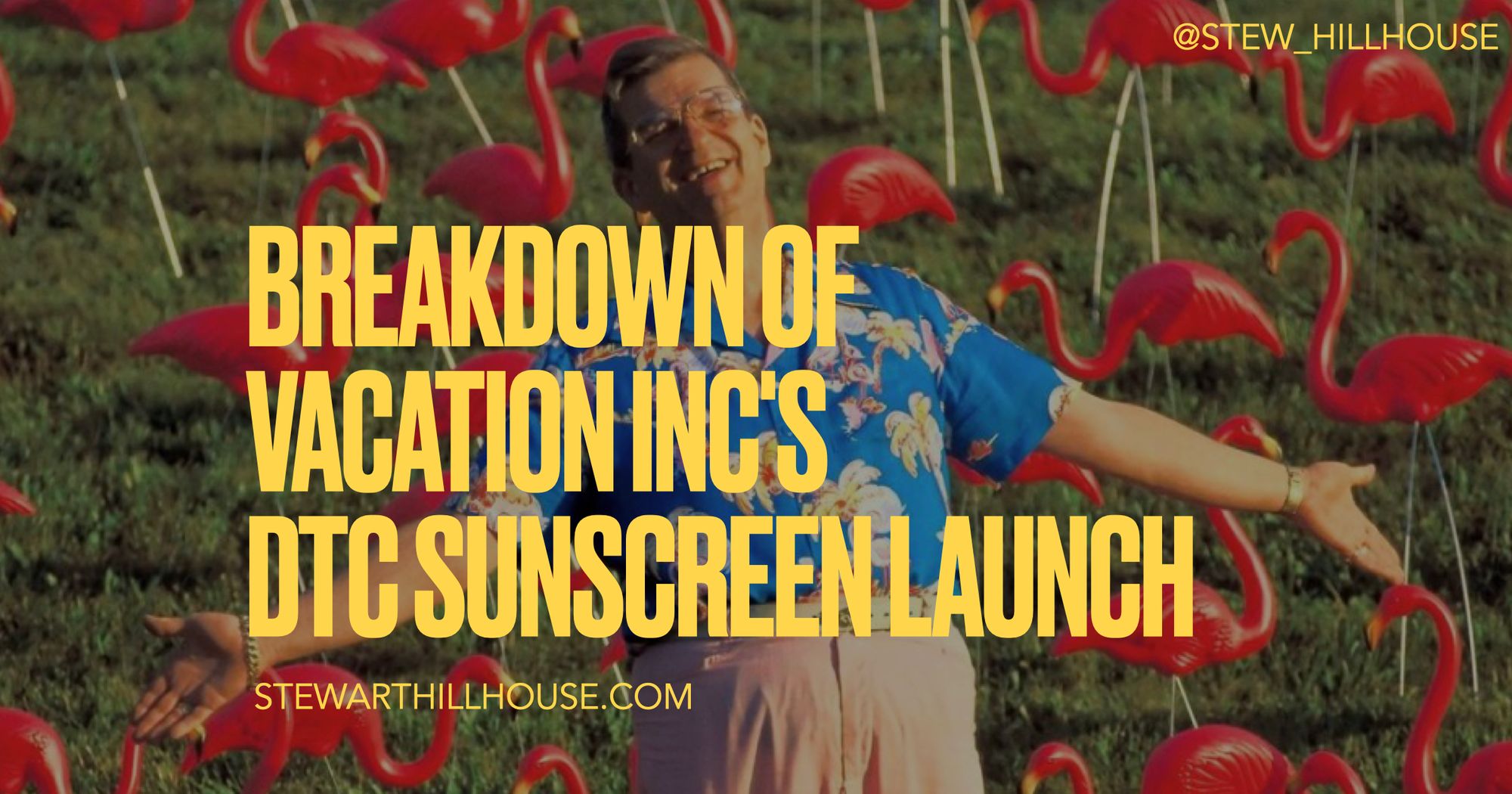 Breakdown of Vacation Inc's DTC Sunscreen Launch
If you dabble in Direct To Consumer (DTC) Twitter at all, you would have do doubt seem a wave of 80's beach vacation inspired business cards flood your feed.
But beyond just sharing amusing job titles on "virtual interstate highway billboards" as they call them, this campaign has a few hidden marketing tactics hidden under the sun-kissed aesthetic.
What is Vacation Inc.?
Before we break down the campaign, I want to first explain how it came to be.
Vacation Inc. is the new business name for a website called Poolside.fm (which is still operational).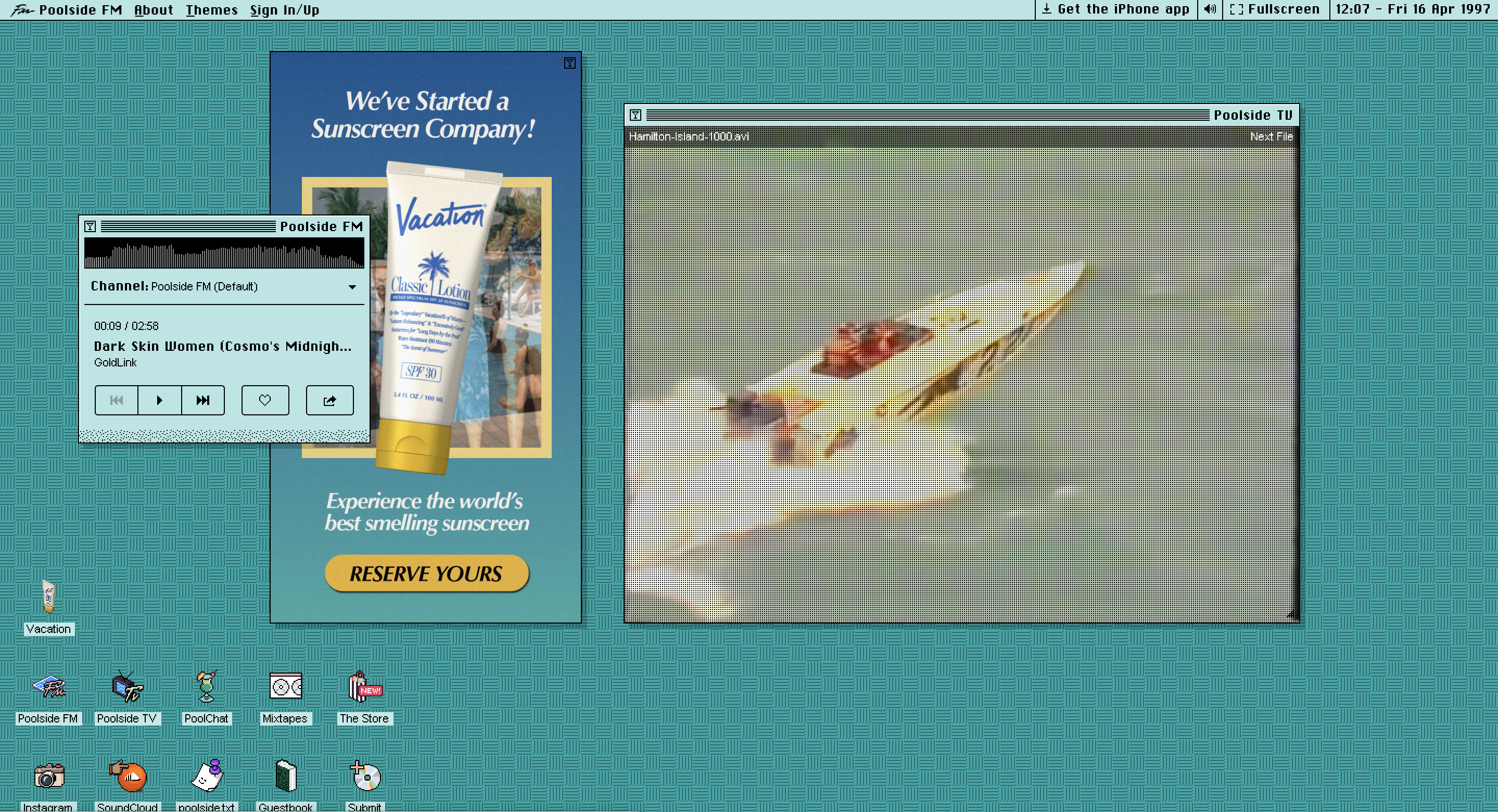 On Poolside.fm, you can stream relaxing lo-fi music, chat with others, or watch old car commercials featuring Steve Wozniak squeezing into a Datsun.
It's a strange combo of eras and lifestyles, but the curation works well together.
But why does Poolside.fm exist? Here's what the official reasoning is: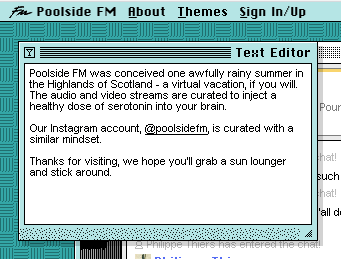 Like most other media curation websites and accounts, it's for the viewing pleasure of the user and the creator.
I first heard about Poolside.fm in early 2020 when Covid lockdowns were still hardcore. The need for lighthearted content to soothe pandemic panic mixed with the viral nature of the website made Poolside.fm spread quickly, gathering over 80,000 Instagram followers.
Why did Poolside.fm launch a sunscreen brand?
This is an important question. Why did the creators @marty, @lachhall, and @dktgrn decide to turn a micro-media site into a DTC Sunscreen brand?
I don't have the exact answer, but I can speculate that a free-to-use website and Instagram page weren't exactly bringing in the cash necessary to break-even on the amount of effort and resources required to run them.
But media businesses launching products is nothing we haven't seen before. Countless YouTubers, podcasters, and online personalities have launched product businesses already.
Why? Audience-first businesses are the perfect way to launch to an existing fanbase.
Alrighty, enough backstory. Let's get into unpacking how this campaign actually works.
Vacation Sunscreen landing page breakdown
When you go to vacation.inc, you're greeted with a familiar aesthetic if you've been to Poolside.fm. But even if you've never heard of either, it's a soothing look that really stands out against the mono-colour, sans-serif looks that most modern DTC brands are going with.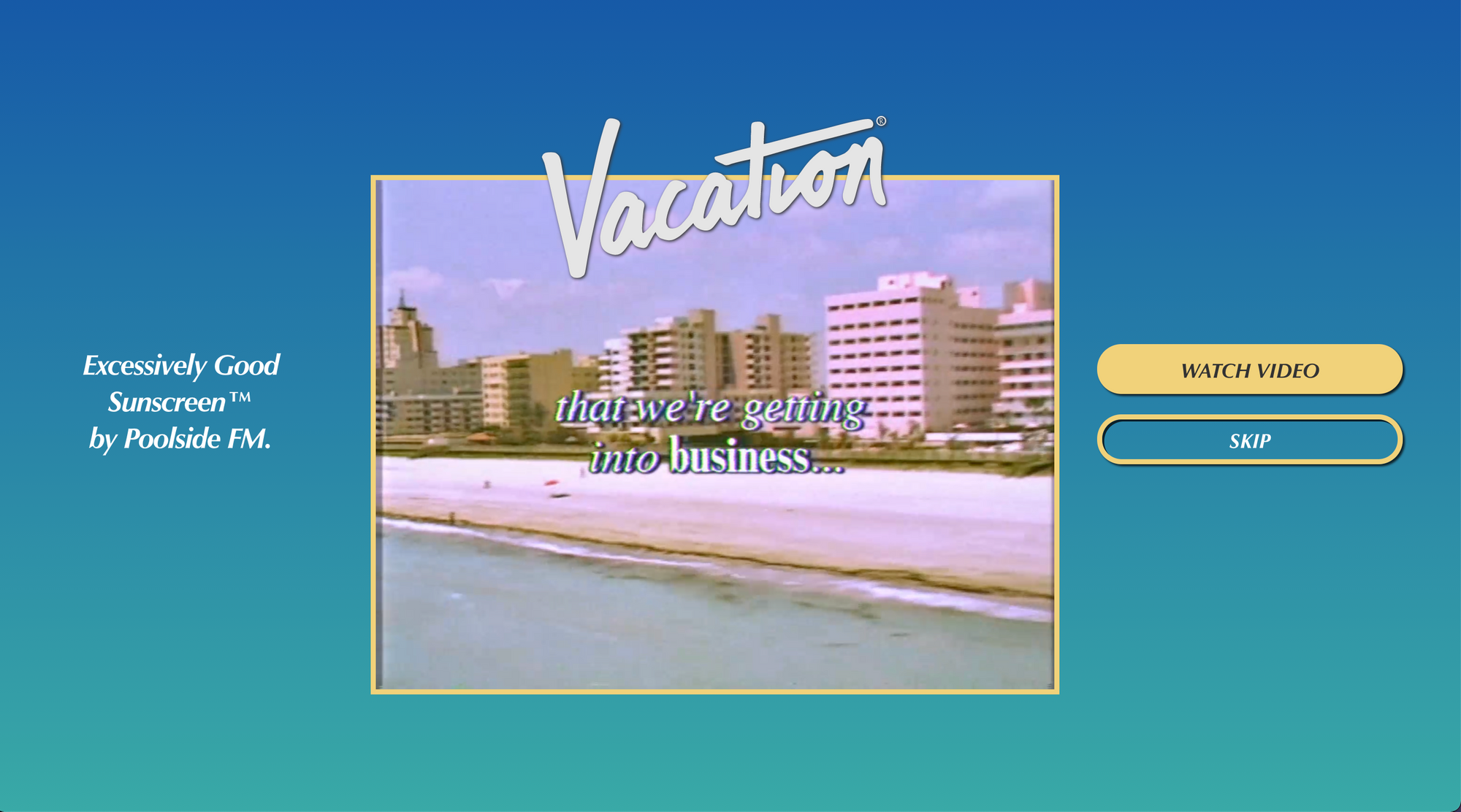 The short 45ish second video explains that Poolside.fm (now known as Vacation Inc.) is launching a sunscreen product and is recruiting.
The roles aren't actually jobs, but titles such as Shrimp Coctail Designer or Karaoke Mic Stand Operator.
The video shows handsome beach-goers enjoying the sun as images of their new sunscreen lotion appear on the screen.
Once the video is done, you're brought to the main landing page.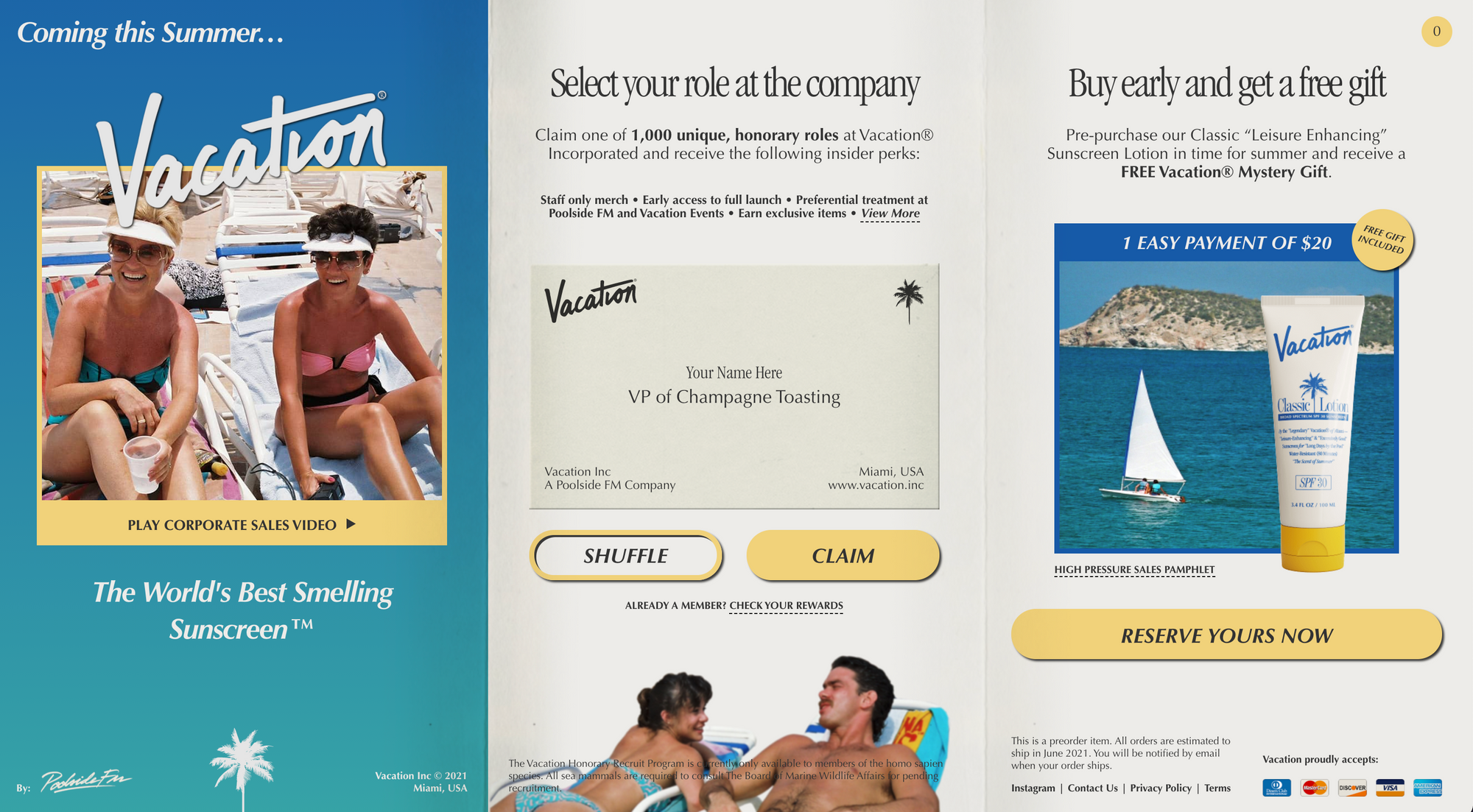 My eyes were first drawn to the business card in the centre of the page. This is familiar to me as I've seen others share them before.
Let's take a closer look: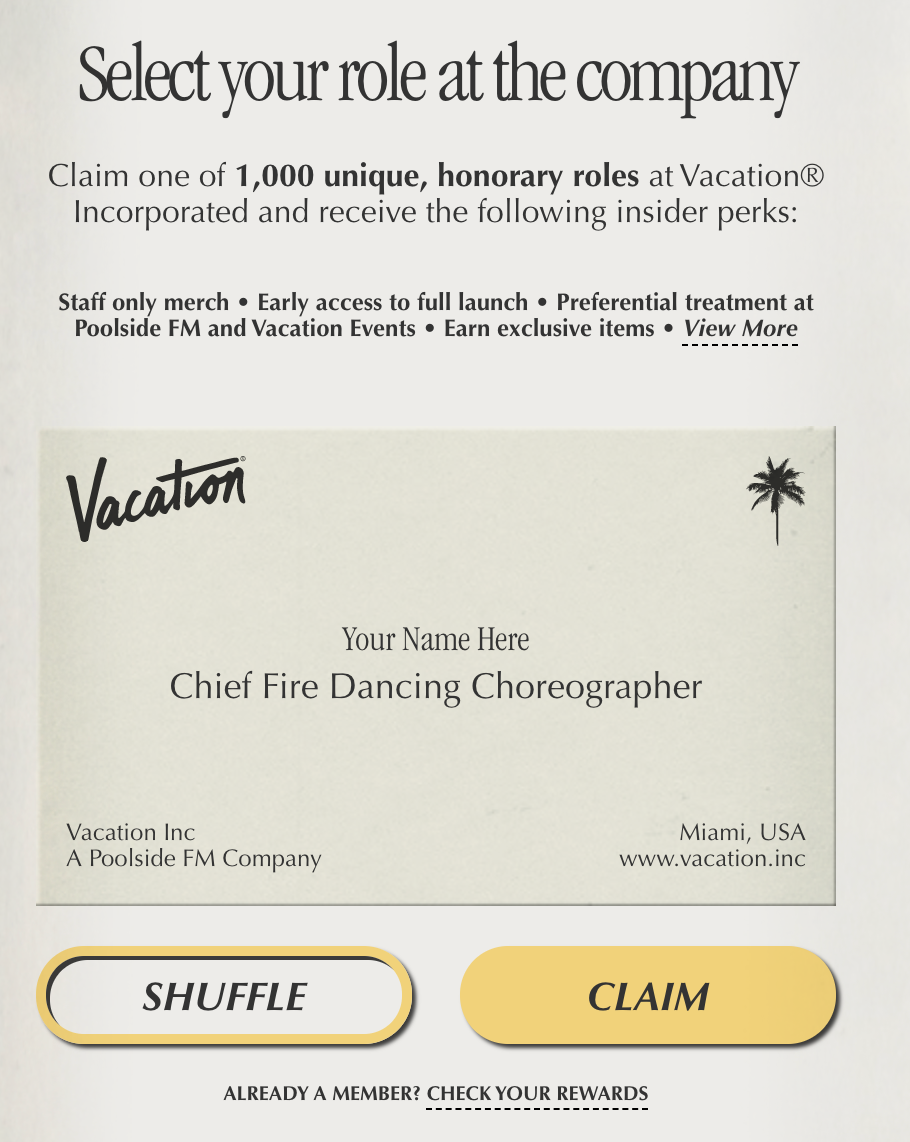 They use the scarcity of only 1,000 honorary roles to encourage you to claim yours.
Shuffle through the deck to see which titles are still available. Once you find one that suits your skillset and ambitions, click claim.
This is where things get clever... because claiming your business card is actually a squeeze page to give up your contact info.
Once you click claim, you're then asked to provide your phone number (if in the US), or your email if international.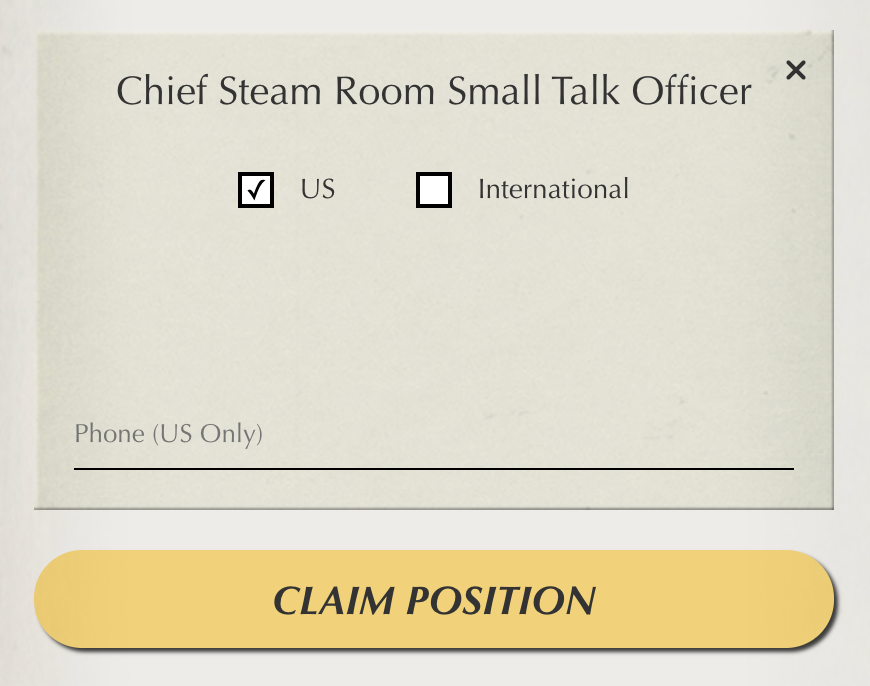 Then you're asked to provide your name to put on your card.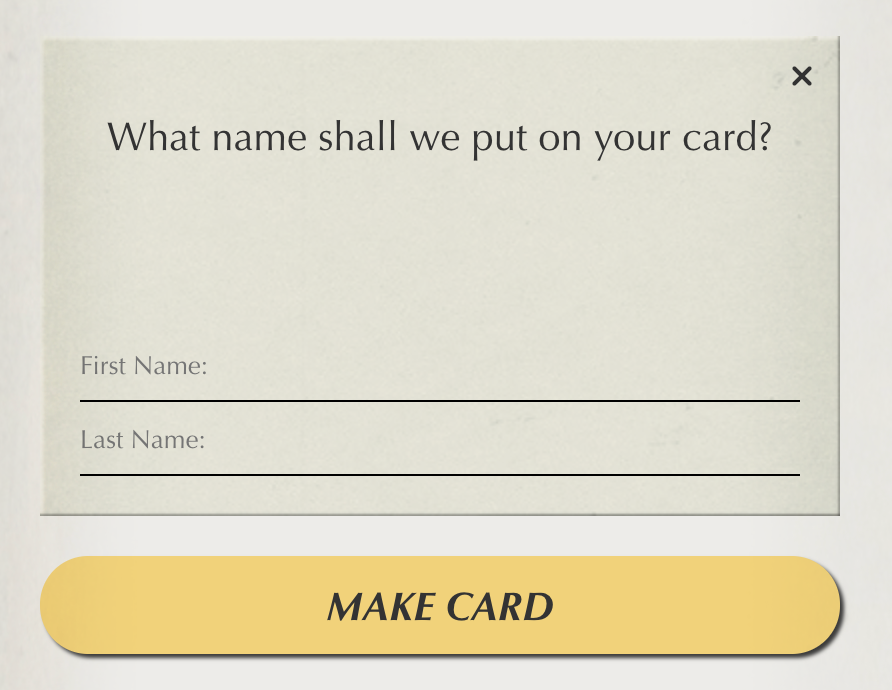 Then, assuming all your credentials are correct, you're then given your official business card and a welcome message.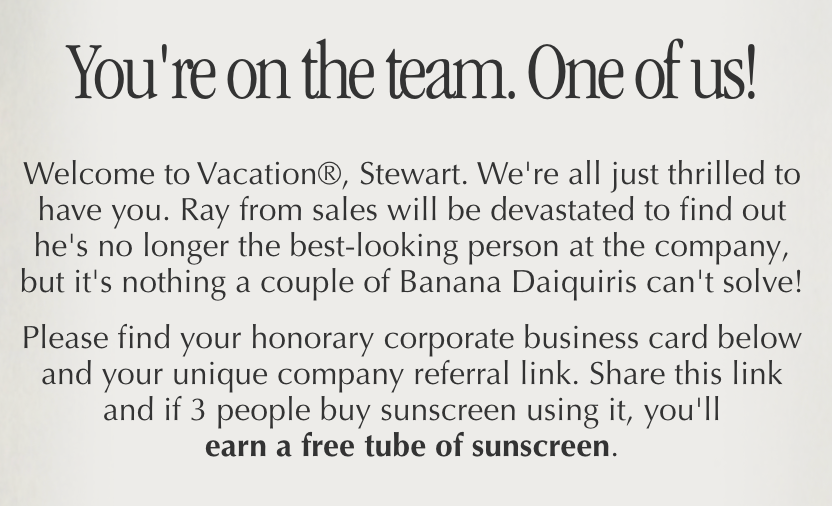 Below the business card is button to copy a unique referral link that earns you a free tube of sunscreen with three referrals.
Oh right, I forgot about the sunscreen!
On the right side of the same landing page, there's another column that's actually selling the product.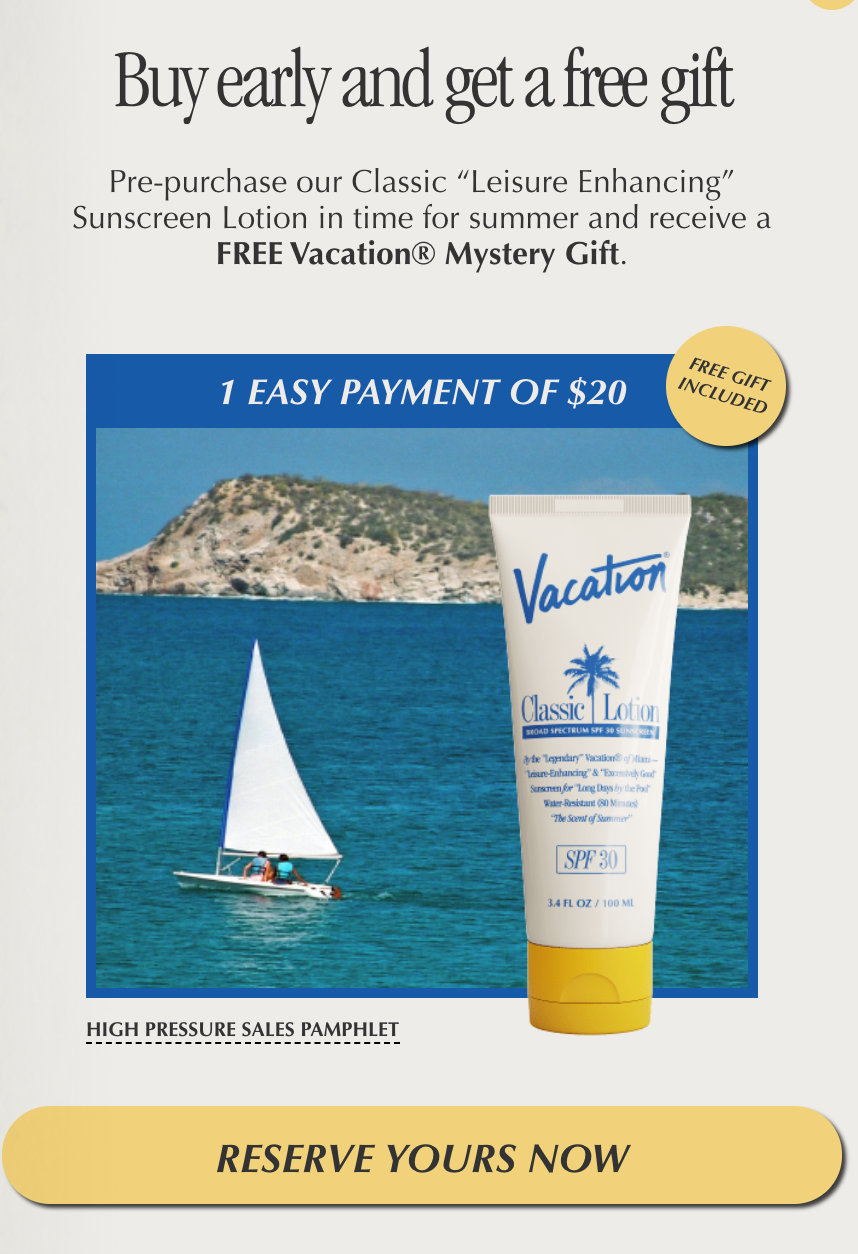 Unfortunately, the offer is not very strong.
If I buy a $20 tube of sunscreen (kinda pricey), I'll get a Mystery Gift.
I'm fairly confident that the team behind Vacation are legit, but $20 is a lot to shell out for a commodity and the incentive is too vague to be attractive.
Needless to say, I did not purchase the sunscreen, but did proudly share my business card with my Internet pals.
How successful was the Vacation Sunscreen launch?
Another hard to answer question, and one that only the team behind the campaign can answer.
But there are a few things that they did really well. And a couple areas where things could be improved.
✅ Virality
A fun campaign with built-in viral loops to encourage people to share and engage. It's hard to design and pull off a campaign like this. Kudos to the team for pulling it off.
✅ Signups
Seeing as it's impossible to get a business card without providing your contact info, I'd venture to say the conversion rate was pretty high. This is key for DTC business. They MUST be able to communicate with their customers directly over email or SMS.
✅ Brand Awareness
It's hard to not feel FOMO when you see an image or campaign flash across your news feed multiple times that you're not part of. This campaign definitely introduced the Poolside.fm and Vacation Inc brand to a larger audience.
❌ Product Purchases
Unfortunately, I don't think that this campaign is going to successfully convert many visitors into orders... this time around.
There's just too much going on and product conversions wasn't the centre of attention.
Of course, I say this with a grain of salt as I don't have any insights on the data.
Suggested Improvements
There are two major improvements that I think would increase the conversion rate and product pre-sales from this campaign:
Only one action
A better offer
Only one action
From a direct response point of view, there were too many things all fit onto one page. Having a three-columned landing page is a lot of info. That means there are three call-to-actions.
Based on intent, there should only be one option on that page: CLAIM YOUR ROLE.
Once they let the momentum of the business card campaign fizzle out naturally, they should then re-engage their audience with a larger, purchase focused campaign.
A better offer
As I said before, a Mystery Gift is not a very enticing incentive. Instead, they should lean into the unique aesthetic that they own and create bundles to sweeten the deal.
A free branded headband with the purchase of 2 bottles (or 10 referrals).
A free branded speedo or bikini with the purchase of 5 bottles (or 25 referrals).
A free branded quarter-zip sweater with the purchase of 10 bottles (40 referrals).
A branded bluetooth boombox with the purchase of 20 bottles (or 100 referrals).
If they're trying to be profitable, they'd need to consider the economics of their product and the cost of acquiring a customer (CAC).
Assuming the costs of good sold (COGS) for the sunscreen is $5 and they sell it for $20. Their margin is $15 (75%) per unit. That's a nice margin considering they're selling a commodity. That gives them a lot of room to re-invest the profits from each unit sold back into the marketing machine that is every DTC business.
They could play around with reducing the CAC by incentivizing customers to refer more people with gifts that people want AND don't significantly decrease the margins.
They could also play around with reducing the price per unit when bought in bulk to make the offer for interesting for people who are just looking for some sunscreen.
Overall summary
Love the aesthetic. Love the launch. Not so pumped about the offer.
This is definitely not the last we've hear from Vacation Inc. Now that they've got my email and have read this breakdown, they'll be unstoppable on their next launch.
---
Get One New Marketing Idea Each Week
If you found this useful, consider joining Top Of Mind Weekly – a short email I send on Thursdays. You'll get one new marketing idea each week, plus a breakdown of how to make it work for you.