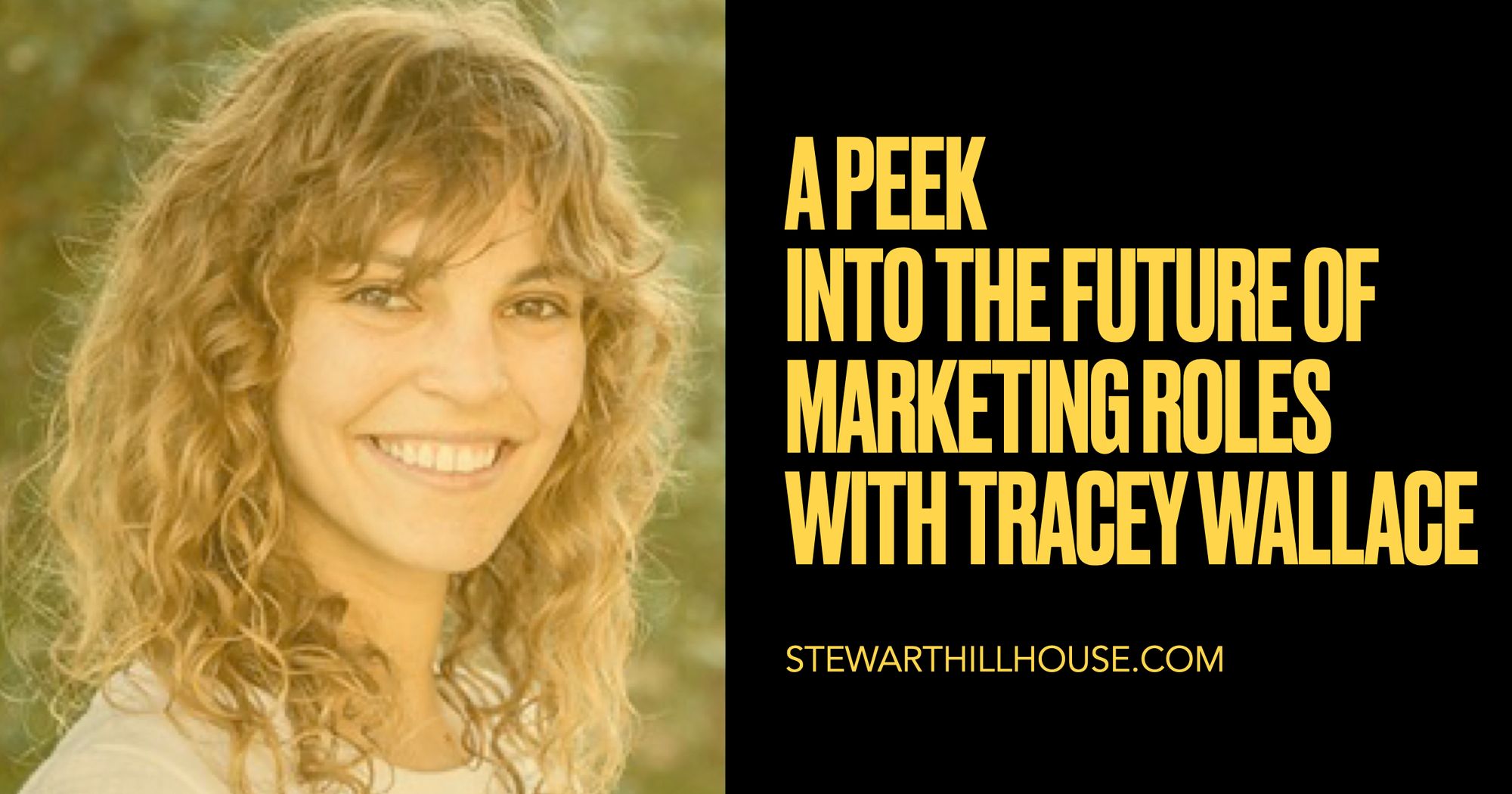 A Peek At The Future Of Marketing Roles with Tracey Wallace
With more channels than ever and more noise to overcome, marketing teams are seeing a drastic evolution in what they can look like. Tracey Wallace joins Stewart Hillhouse on Top Of Mind to explain what the future of marketing roles looks like.
Who's The Guest?
👤 Name: Tracey Wallace
💪 What They Do: Tracey is the Director of Marketing at MarketerHire
🌐 Tracey on the web: LinkedIn | Twitter
🧠 Best Advice: The biggest mistake Tracey sees marketing teams make is they hire a generalist marketer and hope that they can do everything well. This is setting both the business and the marketer up for failure for a few reasons:
The marketer is going to burn out trying to learn all the necessary skills and channels.
The business is going to suffer because the work getting done is not going to be as good as hiring a specialist.
---
Episode Takeaways
A short summary of the most actionable takeaways and best advice of the episode.
How To Become A Good Writer
Tracey started her career off as a writer and content creator. But she realized that there's a big difference between being a decent writer, and being a great writer.
The difference?
The ability to take feedback from your editor and the ability to incorporate that feedback into your revision. If you can learn how to write in the way that your editor is looking for, you'll be a much more successful content writer.
How To Choose What Roles To Hire In-House vs. Hire A Specialist
The Two Most Underrated Skills Successful Marketing Professionals Should Have
Time Management - As a knowledge worker, your ability to get things done in a set amount of time is critical. Knowing when to delegate or outsource can increase your teams productivity and keep you from burning out.
Project Management - With so many more options for outsourcing work, your ability to manage projects will allow your teams to get much more specialized projects done in a much faster timeframe than keeping everything in-house.
Why You Shouldn't Focus On Current Trends
---
Get A New Marketing Idea Each Week
If you found this useful, consider joining Top Of Mind Weekly – a short email I send on Thursdays. You'll get one new marketing idea each week, plus a breakdown of how to make it work for you.