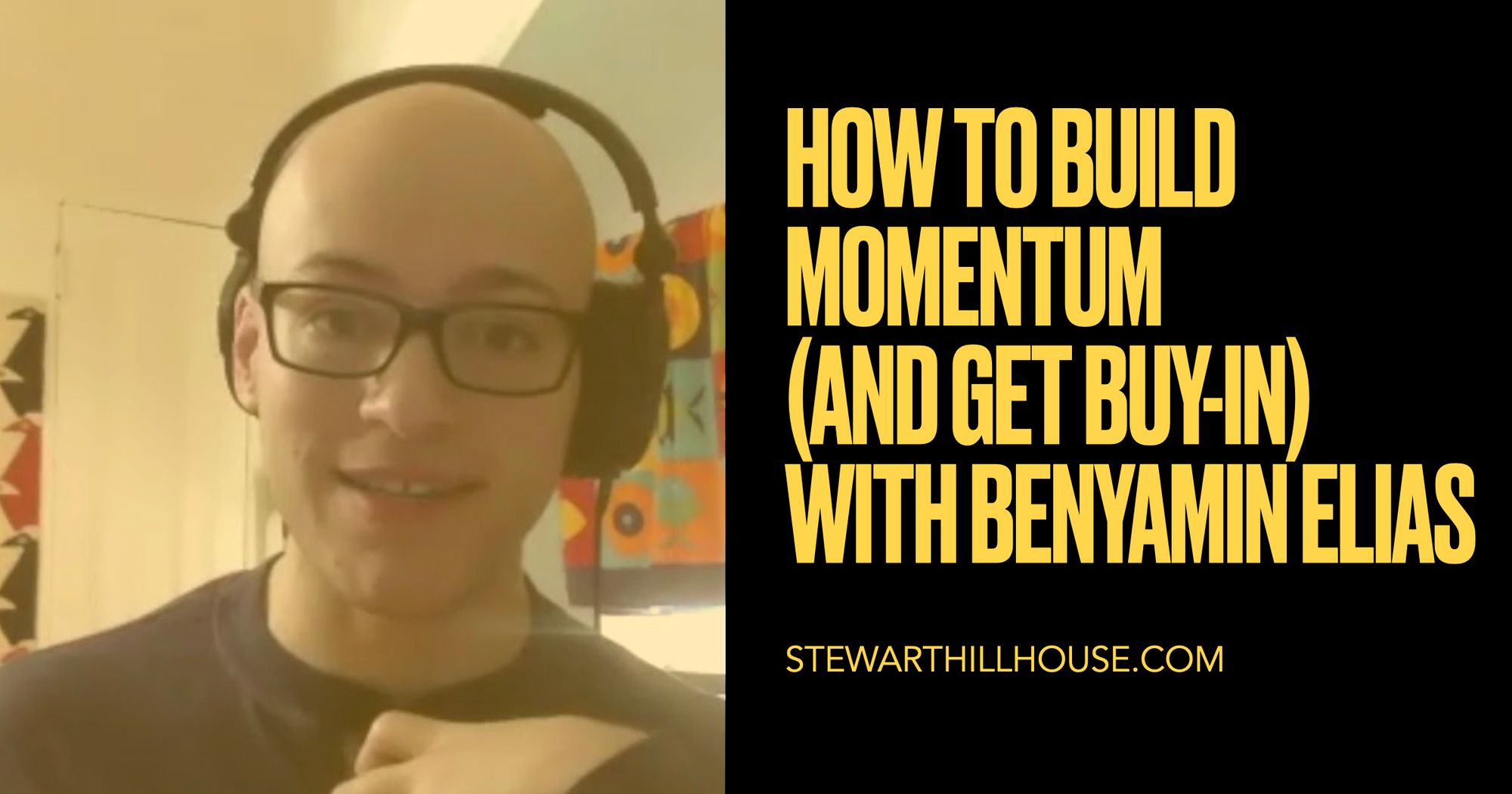 How To Build Momentum (And Get Buy-in) with Benyamin Elias
The best content marketers understand two things: how their work affects the business and how to get someone's attention. Benyamin Elias joins Stewart Hillhouse on Top Of Mind to explore how you can use momentum to make a dramatic effect on your business and to get the attention of the right people.
Who's The Guest?
👤 Name: Benyamin Elias
💪 What They Do: Benyamin Elias is the Director Of Content Marketing at ActiveCampaign and a writer exploring personal fitness and development.
🌐 Benyamin on the web: LinkedIn | Twitter
🧠 Best Advice: The best way to get resources for your big idea:
Know what's keeping your boss up at night
Know the goals of the business
If your big idea aligns with these two things, start scrappy then ask for resources. It's easier to show your boss something half built than to pitch a grand vision.
---
Episode Takeaways
A short summary of the most actionable takeaways and best advice of the episode.
How To Get Buy-In For Marketing Projects
When someone asks: "How do I show the return on investment (ROI) of this content marketing project?", what they're really saying is: "How do I get buy-in for this content marketing project?"
And the best way to get buy-in from your boss is by showing them what you mean. Benyamin goes on to explain that it can be a hard sell to ask for resources before there's anything built.
He recommends being crystal clear on these two things before asking anyone for more resources:
Know what keeps your boss up at night - If you can help them solve a problem that they think about constantly, your project will be top of mind when it comes to approving investments.
Know what the goals are of the business - Your project should also be in tight alignment with the short and long-term goals of the business.
The Difference Between Content Services and Content Marketing
A content marketer might get asked to do tasks that actually don't fall under their expertise OR align with their business goals, but still seem like a content marketing task.
For example, getting asked by the engineering department to write an email to be sent to new users notifying them of an update. Marketing could handle it, but it doesn't necessarily align with their quarterly goals.
To simplify this, Benyamin likes to specify between Content Services and Content Marketing
Content Services: Activities that make sense for marketing to take over from other departments, but don't serve the main objective of the marketing department.
Content Marketing: Activities that align with the goals of the business and the goals of the customer.
Setting aside the appropriate amount of time (or being willing to say no) to handle Content Services will keep the team aligned and moving towards the right goals.
The Fracturing of Content Marketing
Content marketing is on the path of fracturing into more defined streams as specialists begin to specialize.
For example, a writer could specialize in:
Search optimized writing
Technical writing
Journalistic trends and news
Interview insights
Thought leader ghost writing
Depending on the needs of the business, they will hire people best suited for that specific task and desired outcome. This will continue to happen as content marketing matures as a career path and business unit.
The Biggest Mistake Content Marketers Make
---
Get One New Marketing Idea Each Week
If you found this useful, consider joining Top Of Mind Weekly – a short email I send on Thursdays. You'll get one new marketing idea each week, plus a breakdown of how to make it work for you.