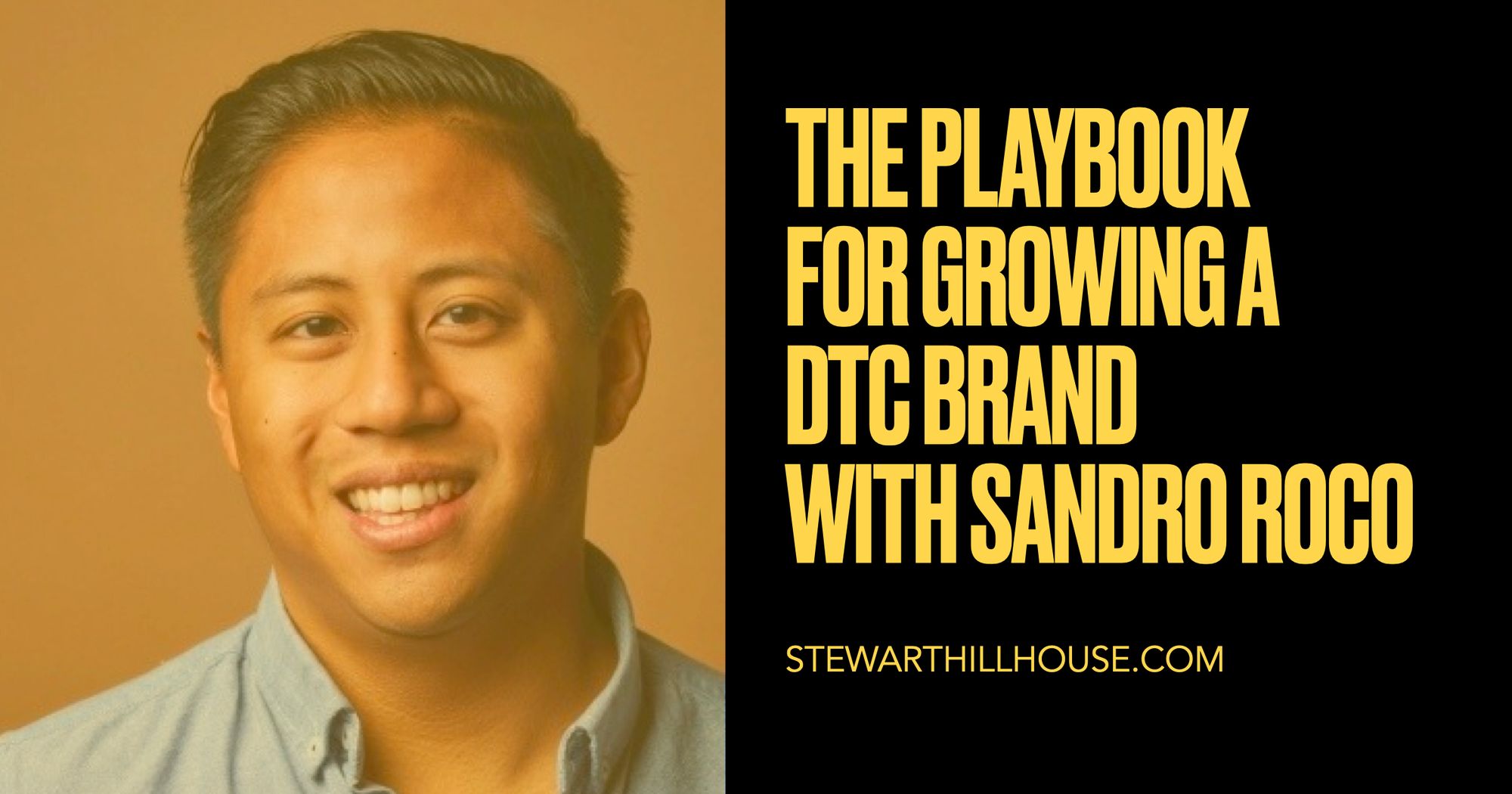 A Playbook For Growing A DTC Brand with Sandro Roco
Starting a Direct-To-Consumer (DTC) brand is really tough. But introducing a new category into an already busy industry? Only the smart survive. Sandro Roco joins Stewart Hillhouse to share how he's growing his beverage company, Sanzo.
Who's The Guest?
👤 Name: Sandro Roco
💪 What They Do: Sandro is the founder of Sanzo.
🌐 Sandro on the web: LinkedIn | Twitter
🧠 Best Advice: No one cares about your brand story - they care about what your product can do for them. Creating content that makes peoples lives better is a great way to do that.
Episode Takeaways
A short summary of the most actionable takeaways and best advice of the episode.
No One Cares About Your Brand Story
Many DTC brands focus purely on their flashy branding and a brand story that differentiates them from their boring Supermarket competitors.
But the problem with that strategy is that people don't care about your brand story. But they do care about how your brand makes their lives better / easier / more comfortable.
💥 Top Of Mind Takeaway: A single Facebook ad isn't going to create a massive amount of brand affinity (natural attraction). Find ways to tell your story AND remind your customers how your product makes their lives better at every touchpoint. Whether it's physical or digital, every component of your brand needs to tell the same narrative.
The Three Most Important Components of Any Physical DTC Product
The Product Has To Be Really Good
The Unboxing Experience Must Be Unique and Interesting
You Must Meet Customers Where They Already Are
💥 Top Of Mind Takeaway: Talk to your customers to really understand what their buying journey looks like. Your analytics software will tell you one story, but hearing it from a customer's mouth will give you insights no software package could collect.
What Sandro Looks For When Hiring Marketers
A blend of Hunger and Humility.
Hunger: Ability to figure things out. Get comfortable with the uncomfortable. Ship early and often. Ability to execute.
Humility: Willing to be wrong and learn from your mistakes. Open to learning from the customer and colleagues. Able to be coached.
In short, he looks for marketers who are able to execute right away, but who also recognize that what they know could be obsolete tomorrow.
---
Get One New Marketing Idea Each Week
If you found this useful, consider joining Top Of Mind Weekly – a short email I send on Thursdays. You'll get one new marketing idea each week, plus a breakdown of how to make it work for you.
Get Smarter (Without Trying)