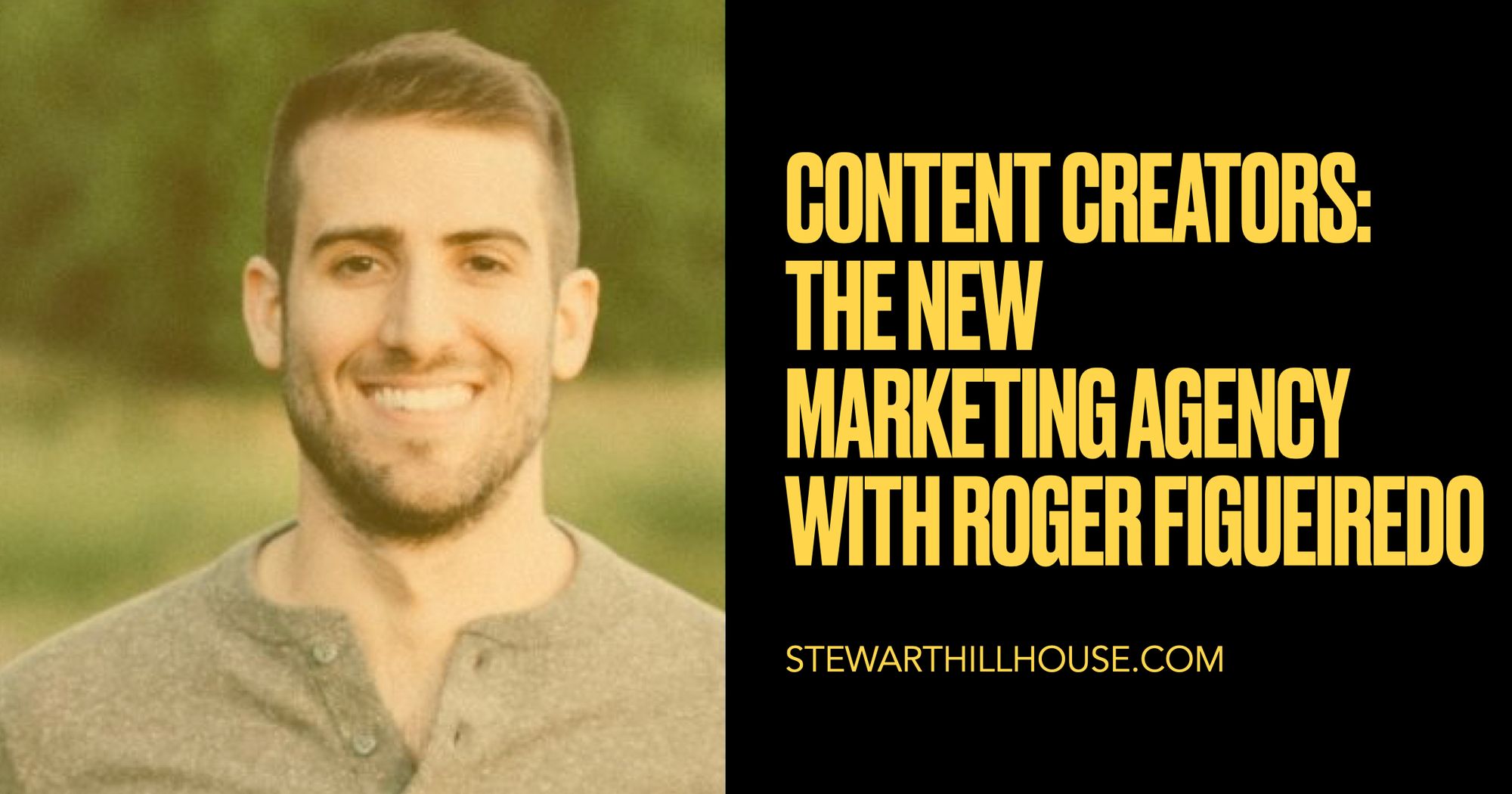 Content Creators: The New Marketing Agency with Roger Figueiredo
Professional content creators are amazing at creating engaging content that their audiences love. So for a partnership between a brand and a creator to work, there need to be some ground rules. Roger Figueiredo joins Stewart Hillhouse to explain how the best partnerships are formed.
Listen on your favourite podcast player | Watch on YouTube
Who's The Guest?
👤 Name: Roger Figueiredo
💪 What They Do: Roger is the VP of Marketing at #Paid
🌐 Roger on the web: LinkedIn | Twitter
🧠 Best Advice: If you're going to partner with a creator to make content for your brand, trust them with what they're best at. Give them a brief, but trust that they will know what kind of content is right for their audience (and will sell your product).
---
Episode Takeaways
A short summary of the most actionable takeaways and best advice of the episode.
How Content Creators Can Work With Brands
Influencer Marketing Throughout The Funnel
Influencer marketing can be very flexible and be used for a number of marketing outcomes
Top of funnel:
Brand awareness
Lifestyle content
High-volume search terms
Middle of funnel:
How-tos & tutorials
Day-in-the-life & behind-the-scenes content
Reviews & comparisons
Bottom of funnel:
Unboxing content
Discount codes & affiliate marketing
Brand collaboration & brand ambassador
Content Creators Are The New Marketing Agency
Marketing agencies exist because they offer creative and distribution services. Content creators can offer both, and are often much less expensive than hiring an agency.
If done correctly, the relationship between a content creator and a brand can lead to an ongoing collaboration and long-term work.
Turning Audiences Into Equity
Having an audience has a lot of perks. But it's also not a guarantee revenue generator. The next step for a lot of influencers it to turn their audience into equity. There are a few ways they can do this:
Building a product
Investing
Partnering with a brand
Creating software
Creating subscriptions
---
Get One New Marketing Idea Each Week
If you found this useful, consider joining Top Of Mind Weekly – a short email I send on Thursdays. You'll get one new marketing idea each week, plus a breakdown of how to make it work for you.