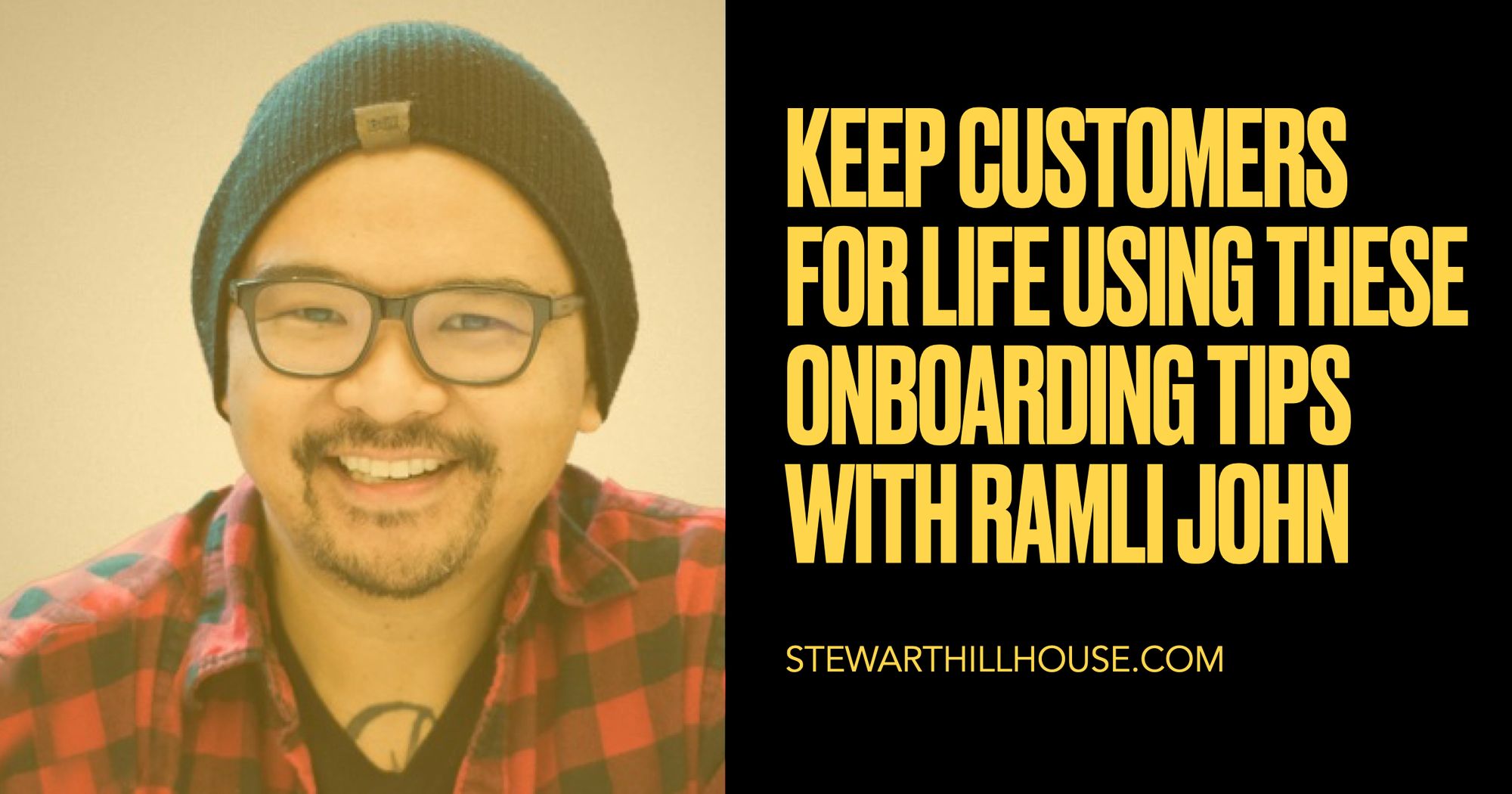 Keep Customers For Life Using These Onboarding Tips with Ramli John
Getting a new customer is cool. But you know what's really cool? Keeping a customer for life. Ramli John joins Stewart Hillhouse to discuss why investing in user onboarding could save your business.
Listen on Apple, Spotify, Google, or other platforms
Who's The Guest?
👤 Name: Ramli John
💪 What They Do: Ramli is Program Lead at the Product-Led Institute and the Host of Growth Marketing Today podcast.
🌐 Ramli on the web: LinkedIn | Twitter
🧠 Best Advice: Surprise is the greatest enemy during user onboarding. Make the context and next steps very evident to sooth their anxieties as they venture into the unknown.
Episode Takeaways
A short summary of the most actionable takeaways and best advice of the episode.
Don't Ignore User Onboarding
People want to focus on the cool bits of getting new customers and designing new features. But according to Intercom 40-60% of SaaS signups leave right away.
It's easier to retain people who have walked in to your store than it is to find new ones. Don't let them slip through your hands.
3 Tips for High Converting Onboarding Experience
Amplify the need: Assume people still aren't bought into what you do. Continue to amplify the needs of the users by adding social proof and success metrics to onboarding). Drive home the Job To Be Done the customer has.
Break the objections: be proactive in dealing with moments of objection for your customer. As an example, if you ask for more info, tell them why. Anticipate objections and have resources in place to deal with them. Pro Tip: look to your support tickets for your biggest objections.
Commit the change: Most churn happens in the first 3 months. Onboarding does not stop after the first invoice. Turn them into a lifelong customer by supporting their decision to make the change to your product.
Repeat Important Things 3 Times
Repetition is important for onboarding because there's a lot they need to remember. Things that are important should be repeated three times. Only after the third repetition will they actually remember what you're telling them.
The Biggest User Onboarding Mistake
The biggest mistake most marketers make is assuming that new users already like you.
Hint: They barely even know you.
Treat onboarding like a first date. Introduce yourself, be interested in them, and build trust slowly over time.
The Magic Number of Onboarding
For Slack, the magic number was 2,000 messages. For Facebook, the number was 7 friends.
These metrics represent actual usage of the product in the first few days. Make it your goal to onboard your new users so that they can get to the magic number ASAP. Andrew Chen does a great job explaining how to find your magic number.
---
Get Smarter (Without Trying)
If you found this useful, consider joining Top Of Mind Weekly – a short email I send on Thursdays where I share the latest marketing trends and how you can make them work for you.