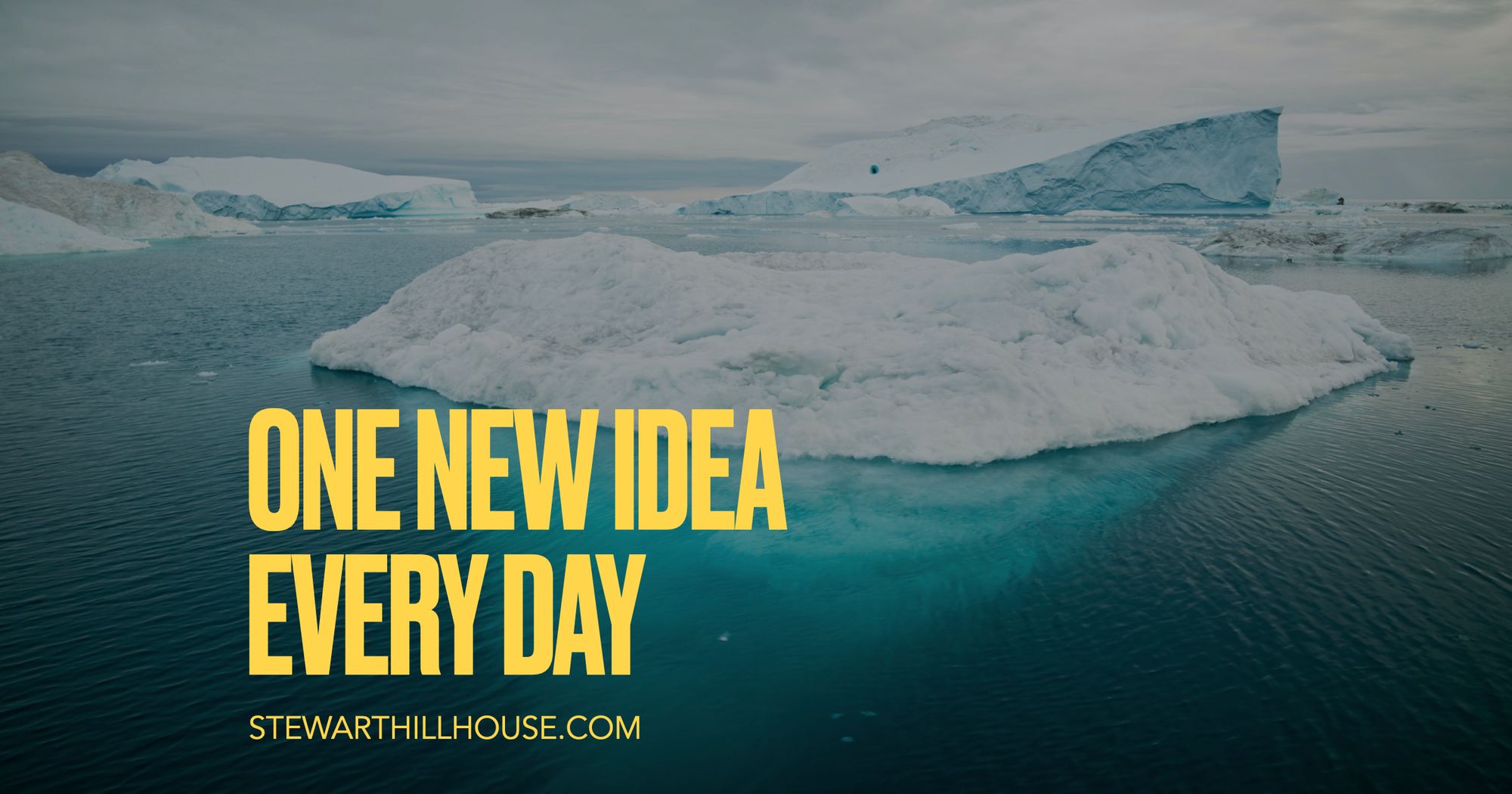 A big reason I love having a daily writing practice is that it forces me to have one new idea everyday.
There are thousands of ideas begging for your attention every hour of the day. You can't open your computer or phone without a notification.
But those ideas aren't yours.
And there's a big difference between endlessly consuming ideas and creating them yourself.
When I say "have one new idea everyday", I don't mean you need to invent a new mathematical equation or write a full book on a topic.
What I mean is to find the words —your words — to concisely explain how a tiny piece of the world around you works.
Start with just the tip of the iceberg. The smallest viable idea.
Because as you continue to write, you'll begin to realize that there's a lot that you know but have never written down.
Those are the kind of ideas that I love uncovering and sharing.
Because things that are common sense to you, will be magic to someone else.
One new idea everyday creates 365 new opportunities for someone to have their lives changed by an idea that's floating around in your head.
If that's not a great reason to share your ideas, then I don't know what is.