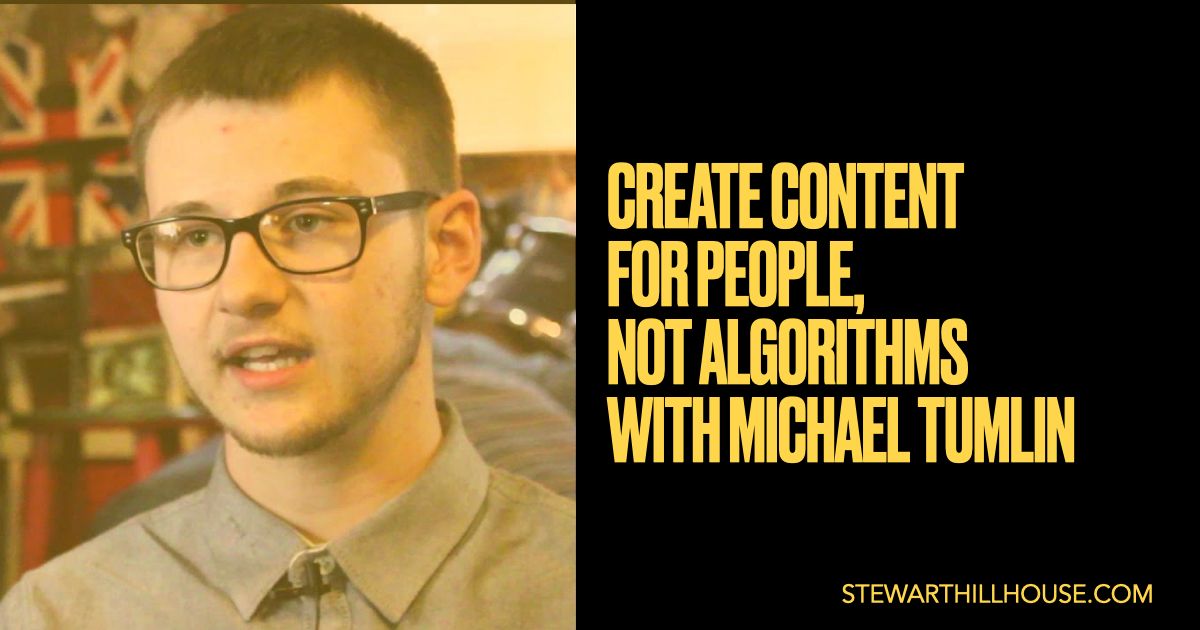 Create Content For People, Not Algorithms with Michael Tumlin
Michael is a graphic designer and host of the Creatively Brief podcast
Being a professional creative has unique challenges that most other professions don't. Michael Tumlin joins Stewart Hillhouse to share his learnings as a creative entrepreneur.
---
Who's The Guest?
👤 Name: Michael Tumlin
💪 What They Do: Michael is a graphic designer and host of the Creatively Brief podcast
🌐 Michael on the web: Instagram | Portfolio
🧠 Best Advice: Design content with people in mind. Algorithms will change. But if you make things that people like, you'll always be able to create an audience.
---
Episode Takeaways
Before we get into the takeaways, just take a look at how awesome Michael's art is.
Study The Platform Your Working Within and Adjust Your Strategy Accordingly
As a professional creative, there's a need to distribute your work out into the world. But each platform has different nuances and culture that will dictate how you present you work.
Each platform is going to require a different strategy.
💥 Take Action: Study the best accounts on the platform and test their techniques out on your own work.
Design For People, Not Algorithms
"I think you've gotta be true to yourself and not design for what Instagram thinks is cool"
Focus on looking for ways to improve the quality of your work rather than how well it plays with the algorithm.
💥 Take Action: No matter how small your audience, reach out to them individually to get to know about them. In those early days you'll actually get to develop deep relationships with your followers.
Why Everyone (Especially Newbies) Should Start a Podcast
Michael attributes his podcast as a major factor that helped him grow his audience and skillset.
Here are the 3 biggest benefits he's experienced from starting a podcast:
Gets to meet designers he admires: They seem impossible to reach, but once you've got a podcast they're eager to chat.
Ask question to people who have done it: If he's missing a piece of the puzzle, he can ask a guest who's done it before how they figured it out.
Grow a portfolio of content and ideas for later work: having a podcast gives proof that he's put in the effort and done the creative work. Especially in the creative industry, your portfolio matters a lot more than the school you went to.
💥 Take Action: Ask someone you admire to be the first guest on your podcast. Even if you don't have one setup yet, that first interview will teach you a ton about getting a podcast off the ground.