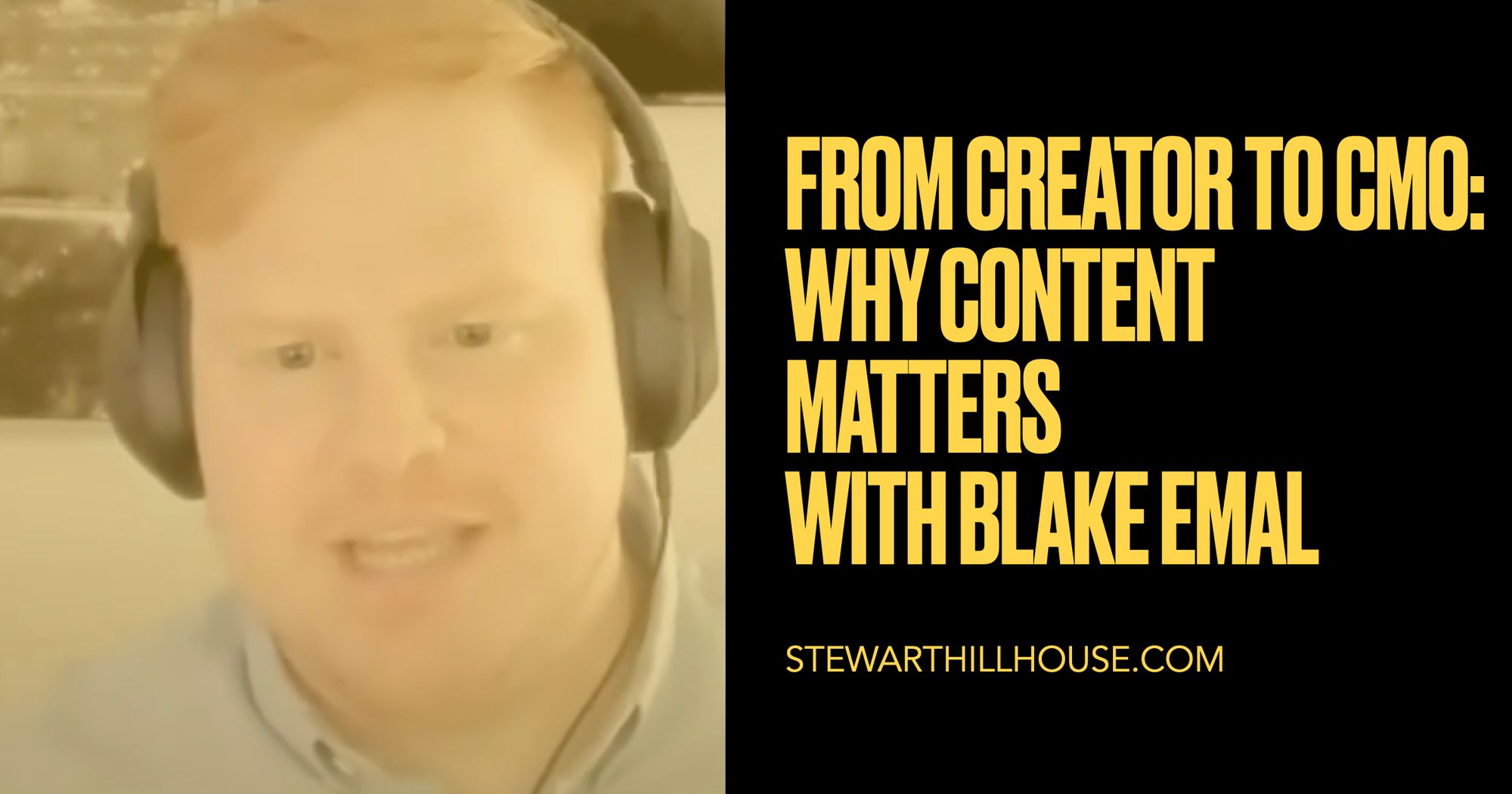 From Creator To CMO: Why Content Matters with Blake Emal
We might not know where the Creator Economy will end up, but one thing is for sure: those who create content will have more opportunities than those who don't. Blake Emal joins Stewart Hillhouse to share how creating content allowed him to fast-track his career towards being a CMO.
Listen on your favourite podcast player | Watch on YouTube
Who's The Guest?
👤 Name: Blake Emal
💪 What They Do: Blake is the Chief Marketing Officer at Copy.ai
🌐 Blake on the web: LinkedIn | Twitter
🧠 Best Advice: Anyone can (and should) be creating content. It's not just about getting noticed. It's about exposing yourself to opportunities that otherwise wouldn't transpire.
---
Episode Takeaways
A short summary of the most actionable takeaways and best advice of the episode.
Make Your Own Luck
Sharing your ideas with people who share similar interests puts you into unlikely situations. Some might call it luck - but you'll know that it's also because you made a lot of your own luck by signalling through content.
Content will open up your career to choices to work on projects that interest you, with people who want the same things.
[Behind-The-Scenes: Blake was not yet a CMO when this episode was recorded. Goes to show how quickly things can move when you've got momentum.]
What The Absolute Best Content Creators Have In Common
They're interesting - they have a personality that anchors people to want to come back and see more.
They give stuff out for free - Whatever idea you think is good, try to double it and make it even more useful for your audience.
---
Get One New Marketing Idea Each Week
If you found this useful, consider joining Top Of Mind Weekly – a short email I send on Thursdays. You'll get one new marketing idea each week, plus a breakdown of how to make it work for you.