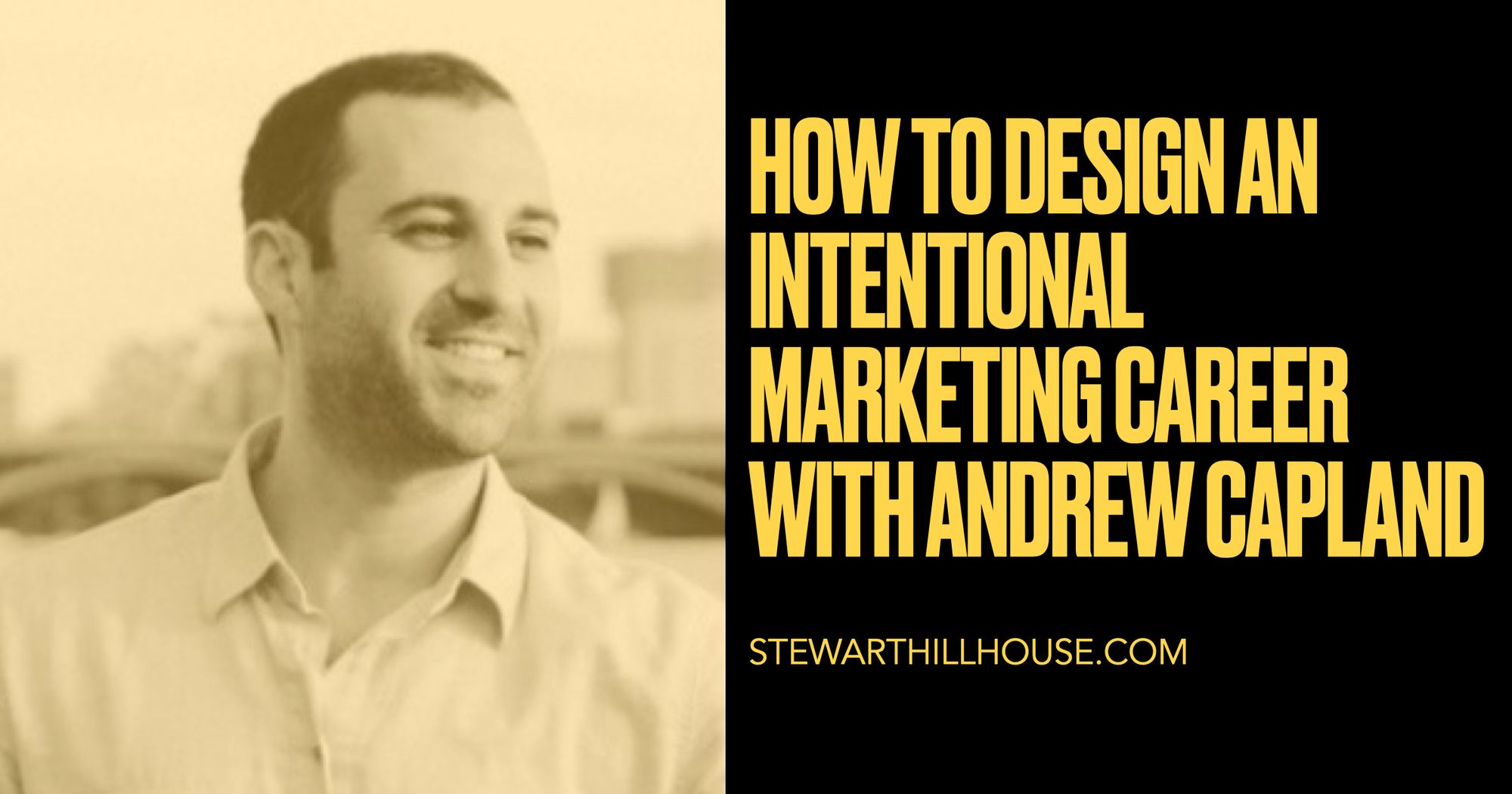 How To Design An Intentional Marketing Career with Andrew Capland
A career in marketing is often not linear. Without guidance and intent you might waste time or be unaware of opportunities to advance your career and your skillset. Andrew Capland joins Stewart Hillhouse to share frameworks for an intentional career in marketing.
Listen on your favourite podcast player
Who's The Guest?
👤 Name: Andrew Copland
💪 What They Do: Andrew is a growth marketer and the Founder of Delivering Value
🌐 Andrew on the web: LinkedIn | Twitter
🧠 Best Advice:
Be picky when interviewing for new jobs. Go into a new job with intent:
a person you want to work with
a skill you want to learn
an industry you want exposure to
a model you haven't experienced yet
Indicators that reveal an early stage company when interviewing:
Don't know their funnel metrics
Have low conversion rates at specific points in the funnel
Lots of churn (indicator of bad product market fit)
---
Get One New Marketing Idea Each Week
If you found this useful, consider joining Top Of Mind Weekly – a short email I send on Thursdays. You'll get one new marketing idea each week, plus a breakdown of how to make it work for you.