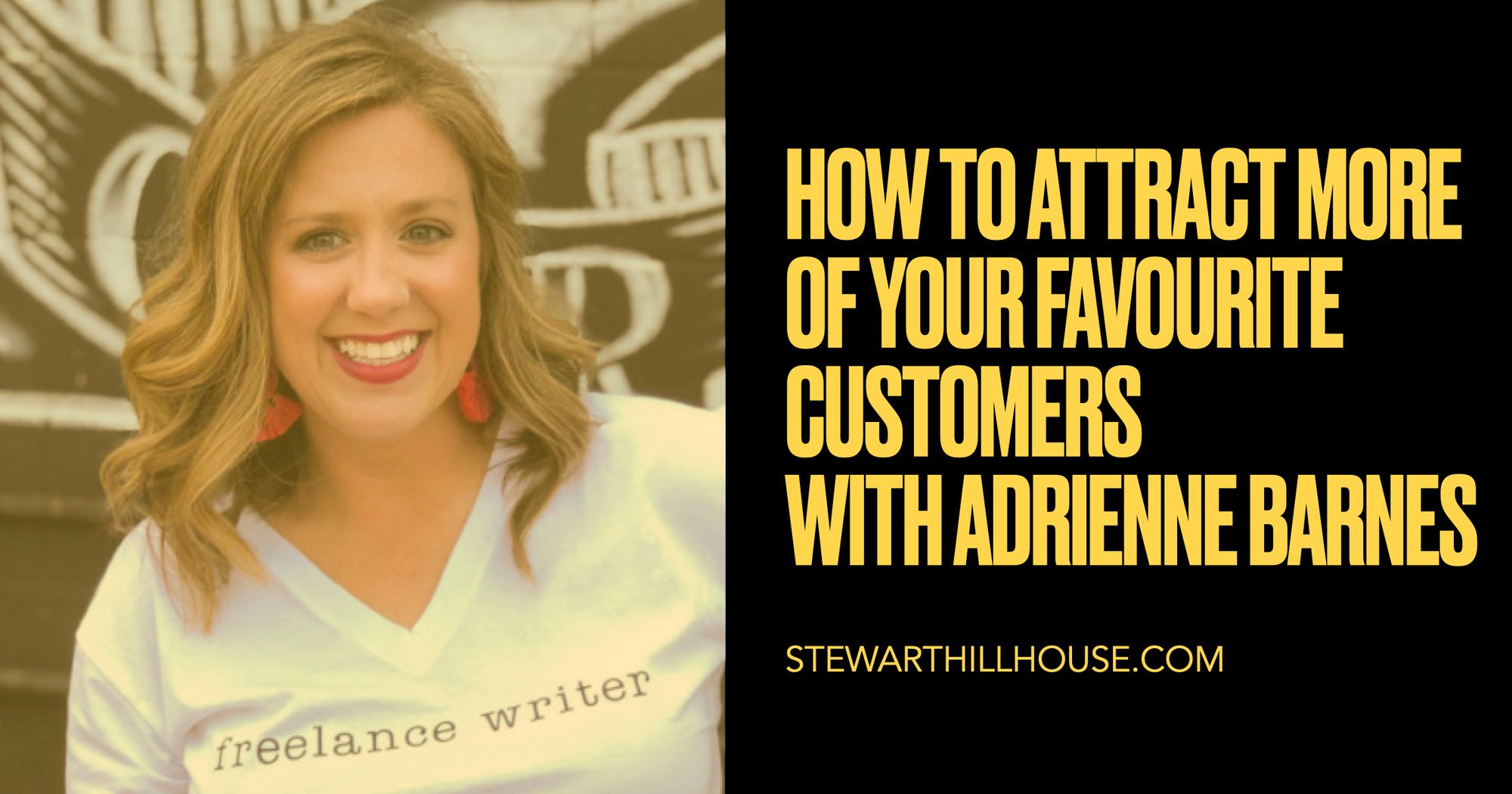 How To Attract More Of Your Favourite Customers with Adrienne Barnes
Being clear on who your ideal customer will mean the difference between hearing thunderous applause and crickets. Adrienne Barnes joins Stewart Hillhouse on Top Of Mind to explain how to create your best buyer persona and attract more of your best customers.
Listen on your favourite podcast player
Who's The Guest?
👤 Name: Adrienne Barnes
💪 What They Do: Adrienne is a content strategist and the founder of Best Buyer Persona
🌐 Adrienne on the web: LinkedIn | Twitter
🧠 Best Advice: Audience personas aren't supposed to be a one-and-done exercise. The persona you create must be actively updated using new insights and data as they become available.
---
Episode Takeaways
A short summary of the most actionable takeaways and best advice of the episode.
Indications That It's Time To Update Your Buyer Persona
It might be time to update your buyer persona when:
Deals are taking longer than usual
Churn rate is high
Performance data is low
Cost of acquisition is rising
How To Get Customer Insights For A Buyer Persona
The best way to get insights for your customer persona is through one-on-one customer interviews.
If you're not given the resources to talk 1-on-1 with customers, try sitting in on sales calls or recordings.
Adrienne's Favourite Customer Interview Question
Adriennes favourite question to ask in a 1-on-1 customer interview: "Who do you think is the best fit customer for this product?"
Why: if they are the best fit, they end up describing themselves in great detail in only a few sentences. Ask them to expand to hear more specifics
---
Get One New Marketing Idea Each Week
If you found this useful, consider joining Top Of Mind Weekly – a short email I send on Thursdays. You'll get one new marketing idea each week, plus a breakdown of how to make it work for you.