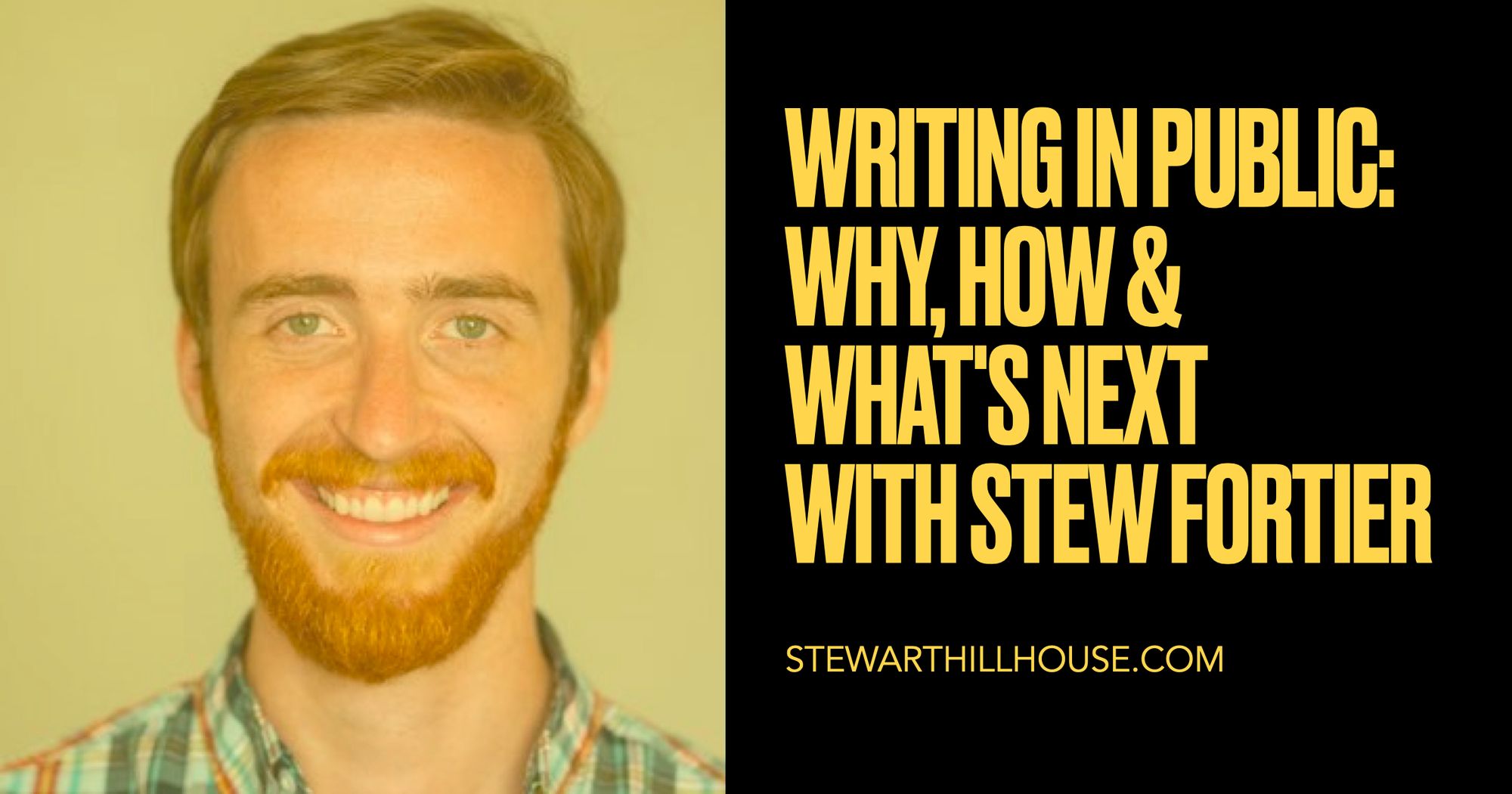 Writing In Public: Why, How & What's Next with Stew Fortier
There has never been a better time to share your ideas publicly as a writer. But at the same time, it has never been harder to stand out from the crowd. Stew Fortier joins Stewart Hillhouse on this episode of Top Of Mind to explain the ins and outs of writing in public.
Listen on your favourite podcast player | Watch on YouTube
Who's The Guest?
👤 Name: Stew Fortier
💪 What They Do: Stew is the co-founder of Compound Writing
🌐 Stew on the web: Website | Twitter
🧠 Best Advice: Your reader's inbox is like them letting you into their living room. They won't open it up to everyone, just those they care about.
---
Episode Takeaways
A short summary of the most actionable takeaways and best advice of the episode.
How To Build An Audience Online
Focus On Clarity, Not Grammar
Grammar should serve your communication, not the other way around. Meaning: don't focus so much on using academic grammar in your writing.
Once out of school, proper grammar doesn't count for anything. Focus on communicating clearly instead.
Why Are Newsletters So Popular Suddenly?
Stew's theory is that social media centralized the internet in a way that a single website never could. This allowed creators to distribute and promote their newsletter in a single place and reach a massive number of people.
Will this last forever? Who knows.
The Founding Story of Compound Writing
Before starting Compound, Stew needed the community to have a utility, not be just a nice-to-have community. That's why they incorporated editing into the workflow.
Communities need two things to survive and thrive:
Category: who's it for
Purpose: what's it for
---
Get One New Marketing Idea Each Week
If you found this useful, consider joining Top Of Mind Weekly – a short email I send on Thursdays. You'll get one new marketing idea each week, plus a breakdown of how to make it work for you.