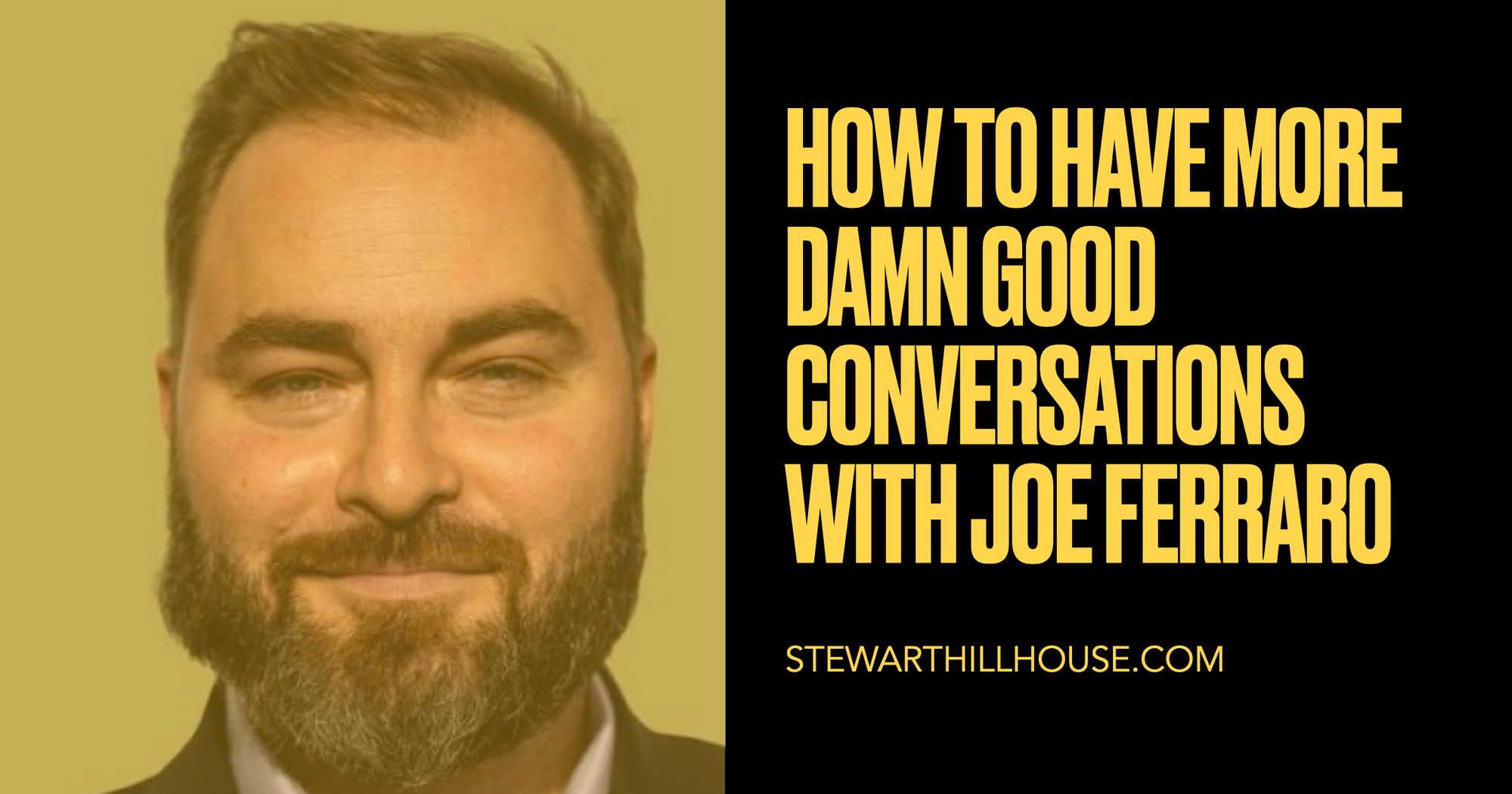 How To Have More Damn Good Conversations with Joe Ferraro
We have conversations every day but are never taught how to do them well. But those who have a mastery of asking questions have a huge leg up professionally and personally. Joe Ferraro joins Stewart Hillhouse to share the anatomy of what makes for a damn good conversation.
Listen on your favourite podcast player
Who's The Guest?
👤 Name: Joe Ferraro
💪 What They Do: Joe is the creator of Damn Good Conversations and the host of The 1% Better Podcast.
🌐 Joe on the web: Twitter | Website
🧠 Best Advice: Ask high velocity questions. They work for two reasons:
They've got speed behind them
They're going in a specific direction
When you ask more high velocity questions, your conversations will lead to more interesting places, faster.
---
Get One New Marketing Idea Each Week
If you found this useful, consider joining Top Of Mind Weekly – a short email I send on Thursdays. You'll get one new marketing idea each week, plus a breakdown of how to make it work for you.