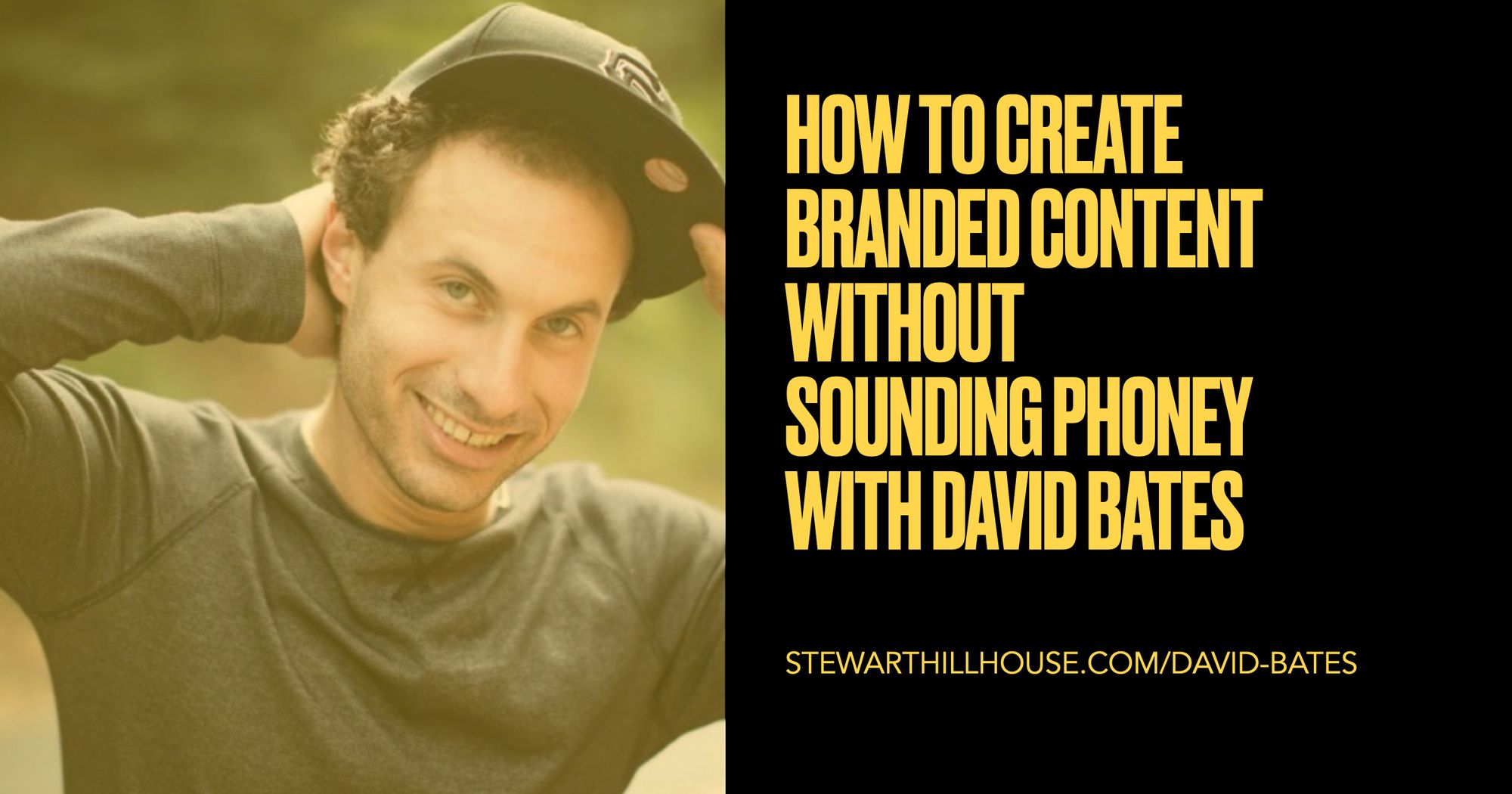 How To Create Branded Content Without Sounding Phoney with David Bates
There are a thousand ways for your brand to get the attention of your audience. David Bates joins Stewart Hillhouse to explain how to ensure your story doesn't get jumbled when sharing across platforms.
Who's The Guest?
👤 Name: David Bates
💪 What They Do: David is the CEO and Creative Director at Bokeh Agency. They produce content for brands like Spotify, Airbnb, Door Dash, and Google.
🌐 David on the web: LinkedIn | Bokeh on Instagram
🧠 Best Advice: The traditional media funnel is broken. Instead, try to help your customer cross the river by laying out stepping stones to get them across. When they get to the other side they will be thankful they are dry and trusting to do business.
Episode Takeaways
A short summary of the most actionable takeaways and best advice of the episode.
Content Creates Opportunities to Interact With Your Brand
Rather than always yelling at your customers to try to get their attention, quality content allows people to seek you out. Each piece of content gives permission for others to find you and become interested in what you're working on.
Your Content Strategy Must Match The Story You're Trying To Tell
Here are some of David's favourite content strategies. But not all of them might be right for the story you're trying to tell:
User Generated Content
Curation
Original & Editorialized
Platform Specific
Re-Purposed
Low-Production
How To Create Video Content That Works Across Multiple Channels
"It all comes down to planning - to making sure you're designing the film shoot to optimize all assets to create a layered story." says David.
"Sizing of the shot for example. Knowing that it's going to be shown as a square, but also a vertical video. These allow you to really squeeze all the juice from a content creation session."
💥 Top of Mind Takeaway: Plan your video shoots with the end screen in mind
Media Trends That David Is Paying Attention To
Brands learning how to appeal to a massive audience on TikTok
Unbranded feature films and productions produced by brands in collaboration with a studio
Internal content to motivate and inspire employees within a company.
---
Market Smarter (Without Trying)
If you found this useful, consider joining Top Of Mind Weekly – a short email I send on Thursdays where I share ideas that are top of mind where The Attention Economy, Marketing, and Culture overlap.