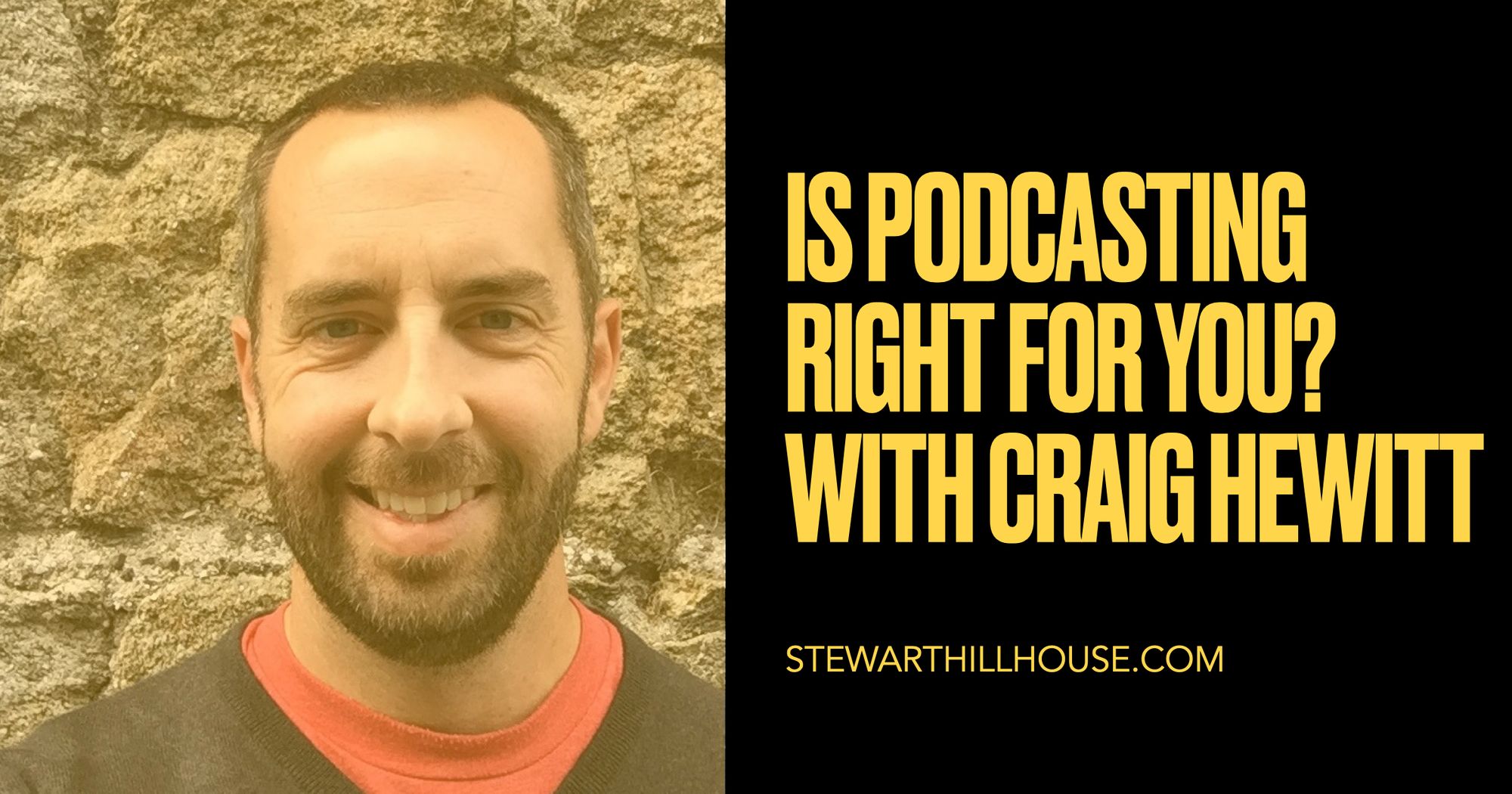 Is Podcasting Right For You with Craig Hewitt
Podcasting is having a moment in 2020, but what does the future hold for this unique channel? Craig Hewitt joins Stewart Hillhouse to explore what the future could look like for podcasting and whether it's the right channel for you.
Who's The Guest?
👤 Name: Craig Hewitt
💪 What They Do: Craig Hewitt is the founder of Castos, a podcast hosting and analytics platform. He's also the host of Rogue Startups and Audience.
🌐 Craig on the web: Twitter | LinkedIn
🧠 Best Advice: Podcasts are a very unique way to transfer knowledge and gain trust with your audience. Most other mediums don't allow you to get to know the host as closely as podcasts.
Episode Takeaways
A short summary of the most actionable takeaways and best advice of the episode.
Podcasting Should Be Complimentary To Other Content
Not everyone is going to listen to a podcast. Before you decide to go all in on a show, you should ask these two questions:
Do I want to connect with a new kind of segment of my audience?
Do I want to connect with my existing audience in a new way?
If the answer is yes to either of those, then podasting is right for you.
The Biggest Mistake Podcasters Make
Tons of time going into creating, editing, and publishing a podcast - but most podcasters forget to promote it.
Podcasters should not be afraid to share their content more than once. Some other channels where they should share it include:
YouTube - video or audiogram
Twitter - written ideas and threads
LinkedIn - written and video clips
Email newsletter
Instagram - story and post
and so much more
💥 Top Of Mind Takeaway: Take notes when editing so that you can extract all the insights as you're listening to the episode. Otherwise, all the soundbites and gold nuggets will never see the light of day.
What All Hyper-Successful Podcasts Have
The most engaged podcasts all have a community component - some way for the listeners to engage and continue the conversation with the host.
This is a great growth system too because it allows super-fans to give the podcaster ideas for future episodes. It's also a great way to test ideas before investing time or effort into it.
The Value You Can Get From Joining A Podcast Network
Cross-pollination of promotion and audience
Shared email list
Sharing of production resources
Podcast fee take-overs
Podcasting Is Still Cowboy Country
---
Get Smarter (Without Trying)
If you found this useful, consider joining Top Of Mind Weekly – a short email I send on Thursdays where I share ideas that are top of mind where The Attention Economy, Marketing, and Culture overlap.